It's Football Referee Appreciation Season!
Nov 7th, 2019
Congratulations on a great football season! We appreciate your business and wish you a successful postseason.
To celebrate, we have some discounts for you. Shop brand-names on shoes, shirts, pants, caps & more.
Related Articles
About the Author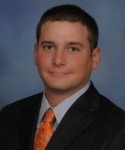 Marketing Assistant, Pro School Umpire Graduate Josh Mann
A native of Chicago, Josh graduated from the University of Arizona with degrees in Economy & Industry and Sports Management. He attended the Minor League Baseball Umpire Training Academy and Harry Wendelstedt Umpire School, umpired in the Frontier Professional Baseball League and worked in the Chicago Cubs Organization. Josh enjoys baseball, hockey, golf and spending time with his dog Wrigley.