Baseball Umpire Equipment
Find The Best Selection Of Name-brand Baseball & Softball Umpire Uniforms, Equipment, Shoes & Apparel At Your Level - College, High School, Youth & MLB.
We Are The #1 Online Choice Of Baseball & Fastpitch Umpires Worldwide Since 1997. We Make It Easiest To Shop For Protective Gear, Shirts, Pants, Jackets, Caps & More With The Most Reviews, Videos, Real-time Inventory & Expected Delivery Dates, FREE Shipping Offer & FREE No-hassle Returns On Everything*.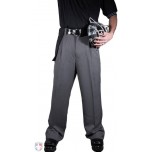 Rob Heaney
Bought 2 pants in 012, nice fit, looks good, BUT zippers on both broke in a matter of months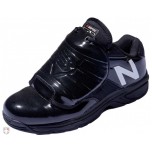 Dennis V., Springfield, MO
Amazing! New Balance hit a home run with these plate shoes! I initially bought them to use them just for softball. I have been religiously wearing them for baseball as well. They are so light and so much cooler and it's not summer yet! My good friend saw how great they looked and I ordered him a pair of high tops!