Baseball & Softball Umpire Equipment
Find The Best Selection Of Name-brand Baseball & Softball Umpire Uniforms, Equipment, Shoes & Apparel At Your Level - College, High School, Youth & MLB.
We Are The #1 Online Choice Of Baseball & Fastpitch Umpires Worldwide Since 1997. We Make It Easiest To Shop For Protective Gear, Shirts, Pants, Jackets, Caps & More With The Most Reviews, Videos, Real-time Inventory & Expected Delivery Dates, FREE Shipping Offer & FREE No-hassle Returns On Everything*.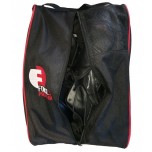 Christopher R., Lexington, SC
Great product, awesome and professional.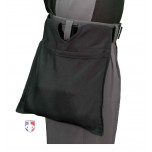 Kim L., Tulare , CA
These umpire ball bags are exactly what I needed. The no pockets makes it easier to get your hand in and out to grab the baseball. Plenty of room for 3+ baseballs and/or any accessories you want to keep in the bags.