Baseball Umpire Equipment
Find The Best Selection Of Name-brand Baseball & Softball Umpire Uniforms, Equipment, Shoes & Apparel At Your Level - College, High School, Youth & MLB.
We Are The #1 Online Choice Of Baseball & Fastpitch Umpires Worldwide Since 1997. We Make It Easiest To Shop For Protective Gear, Shirts, Pants, Jackets, Caps & More With The Most Reviews, Videos, Real-time Inventory & Expected Delivery Dates, FREE Shipping Offer & FREE No-hassle Returns On Everything*.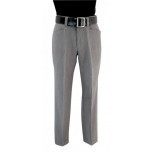 William G., Rialto, CA
Good quality umpire pants!!! Perfect fit!! Worth the price!!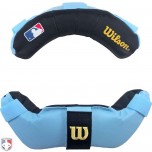 Mark L., Coconut Creek, FL
Professional looking and very, very comfortable. The only potential problem is where an organization (USA softball) requires black pads. Even in this case, you can probably get a "waiver". Definitely worth the investment. Keep in mind the old adage, "I'm too poor to buy cheap". These pads will last...worth the investment.