Baseball Umpire Equipment
Find The Best Selection Of Name-brand Baseball & Softball Umpire Uniforms, Equipment, Shoes & Apparel At Your Level - College, High School, Youth & MLB.
We Are The #1 Online Choice Of Baseball & Fastpitch Umpires Worldwide Since 1997. We Make It Easiest To Shop For Protective Gear, Shirts, Pants, Jackets, Caps & More With The Most Reviews, Videos, Real-time Inventory & Expected Delivery Dates, FREE Shipping Offer & FREE No-hassle Returns On Everything*.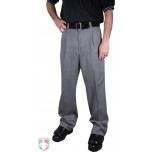 Dave A., Kimberly, Id
Nice fit in back side, a lot of room in there.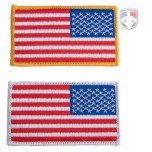 Sarah B., Fresno, CA
Thanks for having the reverse option patch. It is hard to find that anywhere else and offering option gold framed(for military service)or regular white is important to me and many others. AWESOMENESS!