Baseball & Softball Umpire Equipment
Find The Best Selection Of Name-brand Baseball & Softball Umpire Uniforms, Equipment, Shoes & Apparel At Your Level - College, High School, Youth & MLB.
We Are The #1 Online Choice Of Baseball & Fastpitch Umpires Worldwide Since 1997. We Make It Easiest To Shop For Protective Gear, Shirts, Pants, Jackets, Caps & More With The Most Reviews, Videos, Real-time Inventory & Expected Delivery Dates, FREE Shipping Offer & FREE No-hassle Returns On Everything*.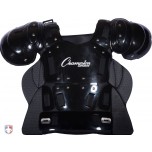 Mervin W., Lancaster, CA
I like the Champion Body Armor Chest Protector for several reasons. First, is that it covers your collar bone and shoulders from getting a direct hit. Second, that it comes in different lengths so I can get it long enough to cover the lower part of my stomach. Third, that the cover is made of rigid plastic to take the initial blow from any baseballs. Finally, the pads can be removed and washed and then replaced so you don't have to try to get them clean while still attached.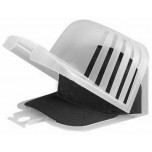 Matt, Des Moines, IA
I should have purchased this a long time ago. Very sturdy and invaluable product. Will hold up to two hats, as described.