Baseball Umpire Equipment
Find The Best Selection Of Name-brand Baseball And Softball Umpire Uniforms, Equipment, Shoes And Apparel At Any Level - Youth, High School, College And MLB.
The #1 Choice Of Umpires Worldwide, We Make It Easy To Shop For Protective Gear, Shirts, Pants, Jackets, Caps And More With The Most Reviews, Real-time Inventory, Expected Delivery Dates, A FREE Shipping Offer And FREE No-hassle Returns On Everything*.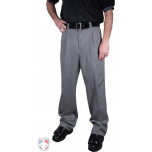 Robert , Rocky Mount, Virginia
Love the feel and fit. would have rated them higher but i have 2 pair and have had to replace zipper on both.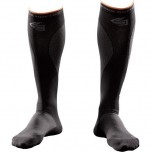 Ted H., Garfield, KS
Unbelievable support for the feet and calfs. The top of the sock digs in to the top of my calf, so I'm waiting for Shock Doctor to roll out size XXL. I'm 6'4, 280 and my legs aren't that bulky. I also wear shoe size 13-14.