Baseball & Softball Umpire Equipment
Find The Best Selection Of Name-brand Baseball & Softball Umpire Uniforms, Equipment, Shoes & Apparel At Your Level - College, High School, Youth & MLB.
We Are The #1 Online Choice Of Baseball & Fastpitch Umpires Worldwide Since 1997. We Make It Easiest To Shop For Protective Gear, Shirts, Pants, Jackets, Caps & More With The Most Reviews, Videos, Real-time Inventory & Expected Delivery Dates, FREE Shipping Offer & FREE No-hassle Returns On Everything*.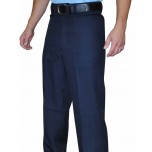 Micheal, Australia
Just received these in Australia from the US and it took 8 days which is alright. They seem to be of a good quality and the size of the leg is perfect as I have extra bulky leg guards, however they are not too big to wear on the base.
Brian C., Littleton, CO
Best shoes ever! A big improvement over the original NB MU460 umpire plate shoe. Extremely comfortable and light, these shoes provide great traction with no slip, even on wet grass. Cleanup is easy, a simple water spray, and wipe off. Rated at 4.5 stars, as I am still wary of the nylon areas that could prove to be tougher to keep clean.