Baseball Umpire Equipment
Find The Best Selection Of Name-brand Baseball & Softball Umpire Uniforms, Equipment, Shoes & Apparel At Your Level - College, High School, Youth & MLB.
We Are The #1 Online Choice Of Baseball & Fastpitch Umpires Worldwide Since 1997. We Make It Easiest To Shop For Protective Gear, Shirts, Pants, Jackets, Caps & More With The Most Reviews, Videos, Real-time Inventory & Expected Delivery Dates, FREE Shipping Offer & FREE No-hassle Returns On Everything*.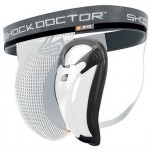 Robert C., Holly Springs , NC
Great product!! Very comfortable and protection is great!!
Rich Y., Chester County, PA
Searched a while for the right umpire jacket and thought long about sizing. This jacket is perfect. Did my first game 45 degrees, in the shade. Wore this with a long sleeve compression shirt in between this and my chest protector. Looks good, plenty of movement. Great chest pocket. I was worried about sizing. Deciding between M and L - went with L and it is fine. I am 5'11" 180lbs. Medium would have worked but likely less movement.