Baseball Umpire Equipment
Find The Best Selection Of Name-brand Baseball & Softball Umpire Uniforms, Equipment, Shoes & Apparel At Your Level - College, High School, Youth & MLB.
We Are The #1 Online Choice Of Baseball & Fastpitch Umpires Worldwide Since 1997. We Make It Easiest To Shop For Protective Gear, Shirts, Pants, Jackets, Caps & More With The Most Reviews, Videos, Real-time Inventory & Expected Delivery Dates, FREE Shipping Offer & FREE No-hassle Returns On Everything*.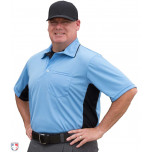 Jacob S., Marshall, MN
This is a great umpire shirt which fits very well. The only complaint I have is not many guys I work with have this one so I don't get to wear it a lot.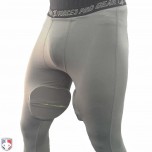 Anthony N., Ponte Vedra , FL
Another good product by Force3. Just be gentle with pulling the under garment on and off because it is a bit thin and if not careful, it may tear some. Overall though great concept to further your safety needs.