Baseball Umpire Equipment
Find Quality Brand-name Baseball And Softball Umpire Uniforms, Equipment, Shoes And Apparel. Ump-Attire.com, The #1 Online Destination For Officials' Sporting Goods Worldwide, Has Everything You Need - For Any Level Youth, High School, College And MLB - Including Protective Gear, Shirts, Pants, Jackets, Caps And Accessories.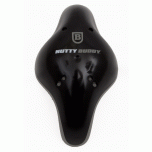 Fred Fischer, Sierra Vista, AZ
As an umpire for 38+ years, can truly say, "where have you been for all my life?" It is much more comfortable than the traditional cup, not to mention the protection it affords. I up-sized (Trophy, rather than the Hog), thinking that bigger is better. No issues; it just looks like I'm excited all the time. I also play in a co-ed senior softball league; the women are curious. You know us guys have been embellishing size for years. Seriously though, I feel braver that if I 'catch" one, that I won't be singing soprano. Great product!!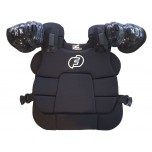 William G., Bermuda Dunes, CA
Outstanding changes to the V2. Harness keeps it snug against body. Neck no longer rubbed raw. Ball still drops down when you get hit, but you no longer feel any pain. It's slim and light in girth and weight. But with confidence.