Baseball Umpire Equipment
Find The Best Selection Of Name-brand Baseball & Softball Umpire Uniforms, Equipment, Shoes & Apparel At Your Level - College, High School, Youth & MLB.
We Are The #1 Online Choice Of Baseball & Fastpitch Umpires Worldwide Since 1997. We Make It Easiest To Shop For Protective Gear, Shirts, Pants, Jackets, Caps & More With The Most Reviews, Videos, Real-time Inventory & Expected Delivery Dates, FREE Shipping Offer & FREE No-hassle Returns On Everything*.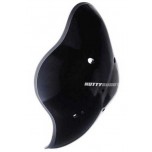 Dennis W., Lebanon, PA
Guys get rid of the old banana cups, this is the way to go with out a doubt. Banana cups seem to keep you crunched together, NuttyBuddy has room that helps to absorb that hit, spreads it out. Don't forget you wear it between compression shorts and supporter it is very comfortable. Time to move up guys.
Zachary K., Kokomo, IN
This umpire mask is lightweight and protects well and offers good vision. Was not happy with the pads so I replaced them. Overall good starter mask at a good price point.