Baseball Umpire Equipment
Find The Best Selection Of Name-brand Baseball And Softball Umpire Uniforms, Equipment, Shoes And Apparel At Any Level - Youth, High School, College And MLB.
The #1 Choice Of Umpires Worldwide, We Make It Easy To Shop For Protective Gear, Shirts, Pants, Jackets, Caps And More With The Most Reviews, Real-time Inventory, Expected Delivery Dates, A FREE Shipping Offer And FREE No-hassle Returns On Everything*.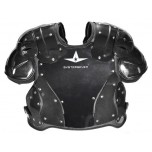 Kyle T., Vista, CA
I've had a Riddell, Douglas/WV, a Gold, and Platinum. All solid protection. All the great points in those are combined in the All Star. The dip on the sides, that protect that last rib of mine, is genius. The washable pads, the best harness ever invented, and the cooling channel in the middle, just top it off. Big plates, with no break over the collarbone, is only matched by the Platinum. I wear 17" dress shirt, a have zero issue with fit. It is a tad bulky. But I'll gladly take that trade-off for all the upside of this rig.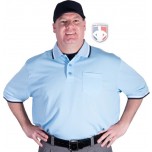 Tim T, New Jersey
These shirts are good quality shirts, the only down side to them is they are heavier then for example the ultimate shirt, or any of the micro-mesh shirts. I would not recommend wearing one of these shirts if you are behind the plate on a hot day. I would however recommend these shirts for early spring and fall games.