Baseball Umpire Equipment
Find The Best Selection Of Name-brand Baseball And Softball Umpire Uniforms, Equipment, Shoes And Apparel At Any Level - Youth, High School, College And MLB.
The #1 Choice Of Umpires Worldwide, We Make It Easy To Shop For Protective Gear, Shirts, Pants, Jackets, Caps And More With The Most Reviews, Real-time Inventory, Expected Delivery Dates, A FREE Shipping Offer And FREE No-hassle Returns On Everything*.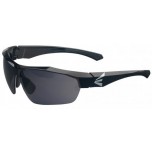 Reginald K., ATLANTA, GA
Great sunglasses can wear them all day comfortable and sporty.
Bill, FL
This chest piece is exactly what I was looking for. I wanted a contoured and minimalist appearance while still having protection where I need it. Pads nowhere near as thick as other heavy chest protectors, but still feel very solid. Only issue as with most chest protectors I try on, it's tough to get the chest protector snug and fitting high without ripping my ears off when I remove the chest protector after a game. This one isn't near as bad as others I've worn. The Wilson gold was really bad at this. Definitely a umpire chest protector for the mobile, athletic umpire that doesn't want to look like a linebacker.