Baseball Umpire Equipment
Find The Best Selection Of Name-brand Baseball & Softball Umpire Uniforms, Equipment, Shoes & Apparel At Your Level - College, High School, Youth & MLB.
We Are The #1 Online Choice Of Baseball & Fastpitch Umpires Worldwide Since 1997. We Make It Easiest To Shop For Protective Gear, Shirts, Pants, Jackets, Caps & More With The Most Reviews, Videos, Real-time Inventory & Expected Delivery Dates, FREE Shipping Offer & FREE No-hassle Returns On Everything*.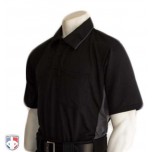 Dom M., Elk Grove, CA
The shirt itself looks very professional and I was absolutely overjoyed when I ordered it. However, the collar for these Smitty shirts are made out of this thick 2 layer material that is extremely hard to stay in place, my collar for both the black and the blue is constantly coming undone. Ordered a Majestic and liked that much better.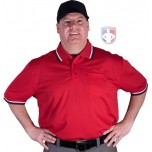 John , Dallas, Texas
These Smitty shirts are the best on the market in my opinion. They are heavier than the open mesh designed shirts, but still breathe nicely. I also don't feel like I'm getting sun burned through the shirt when I wear them, unlike the open mesh shirts. With a performance undershirt underneath I have no problem umpiring all day out in the 103+ degree Texas sun.