Baseball & Softball Umpire Equipment
Find The Best Selection Of Name-brand Baseball & Softball Umpire Uniforms, Equipment, Shoes & Apparel At Your Level - College, High School, Youth & MLB.
We Are The #1 Online Choice Of Baseball & Fastpitch Umpires Worldwide Since 1997. We Make It Easiest To Shop For Protective Gear, Shirts, Pants, Jackets, Caps & More With The Most Reviews, Videos, Real-time Inventory & Expected Delivery Dates, FREE Shipping Offer & FREE No-hassle Returns On Everything*.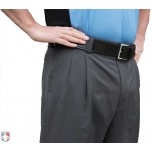 Zachary L., Cedar Creek, NE
Really comfortable and look professional on bases.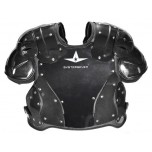 Christopher C., Sterling Heights, MI
I recently purchased this All-Star chest protector solely based on the reviews I read. And as usual with new equipment I buy, this piece was put to the test on the first day. Took a ricochet shot on my left shoulder off of a hit batter. I absolutely love the added neck protection and also the added protection around the sides of my torso. After using the West Vest the last three years, and now this one, there is no comparison. This product is by far the best protector I have ever owned. Being a taller guy, 6'2", I purchased the 15" length for the added protection on balls in the dirt that seem to not get blocked by catchers at times and hit me in the belly. I am also a fan of the padding on the inside, not getting all wet with sweat from my undershirt. Well worth the investment. I will recommend this protector to everyone.