Baseball Umpire Equipment
Find The Best Selection Of Name-brand Baseball & Softball Umpire Uniforms, Equipment, Shoes & Apparel At Your Level - College, High School, Youth & MLB.
We Are The #1 Online Choice Of Baseball & Fastpitch Umpires Worldwide Since 1997. We Make It Easiest To Shop For Protective Gear, Shirts, Pants, Jackets, Caps & More With The Most Reviews, Videos, Real-time Inventory & Expected Delivery Dates, FREE Shipping Offer & FREE No-hassle Returns On Everything*.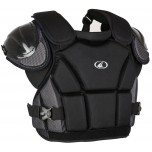 Ryan B., Springdale, AR
Lightweight and easily adjustable. I'm a big man and it fits great. Took a foul ball off the shoulder and hardly felt it.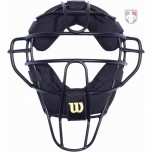 Joseph P., Virginia Beach, VA
This is a great mask. For the last 12 years I was rocking a steel mask with doe skin pads and I will never go back. The memory foam is soft and it does help with sweat. The lightweight frame and pads makes it nice for those long innings. Additionally, I took a shot off the mask from a foul ball during a 16U game. The mask was loose as we are taught to wear it; the mask took the hit and deflected the ball. I didn't feel a thing. My fear from going to steel to aluminum was I was going to feel it more. This was not the case, the mask did it's job. I felt some discomfort in my jaw from the hit the next morning, but nothing major. All in all a great mask for a great price.