Baseball Umpire Equipment
Find The Best Selection Of Name-brand Baseball & Softball Umpire Uniforms, Equipment, Shoes & Apparel At Your Level - College, High School, Youth & MLB.
We Are The #1 Online Choice Of Baseball & Fastpitch Umpires Worldwide Since 1997. We Make It Easiest To Shop For Protective Gear, Shirts, Pants, Jackets, Caps & More With The Most Reviews, Videos, Real-time Inventory & Expected Delivery Dates, FREE Shipping Offer & FREE No-hassle Returns On Everything*.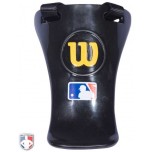 Jimmy D., Morris Chapel, TN
This has been a great investment. After purchasing this I took a hard foul ball off my throat protector and if I had not had it on my have not been talking today. This product done it job that day and did not leave a scratch on me are the protector. Well done and well built.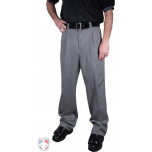 Kevin S., Gaithersburg, MD
I REALLY like these umpire pants, better than my Honig's. They have lasted me 3 years so far and still haven't turned pink like some other heather pants tend to do. The fit is great and the extender waist band adds a nice touch, especially for those of you whose weight fluctuates as much as mine and will adjust with your movement. The waistband also feels comfortable and won't dig into you. Pants are relatively lightweight and breathe very well. As an average sized guy, I really like the fit as they are not too baggy, but will still accommodate your shinguards.