Baseball Umpire Equipment
Find The Best Selection Of Name-brand Baseball & Softball Umpire Uniforms, Equipment, Shoes & Apparel At Your Level - College, High School, Youth & MLB.
We Are The #1 Online Choice Of Baseball & Fastpitch Umpires Worldwide Since 1997. We Make It Easiest To Shop For Protective Gear, Shirts, Pants, Jackets, Caps & More With The Most Reviews, Videos, Real-time Inventory & Expected Delivery Dates, FREE Shipping Offer & FREE No-hassle Returns On Everything*.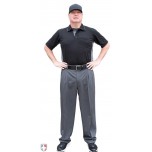 Randy C., Owensboro, KY
Love these umpire pants. They stretch in all the right places and have an athletic fit. They look great on the field no matter what your partner is wearing. Waistband doesn't 'adjust', but it does stretch to give a great fit throughout the season.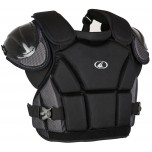 Donny , Dickson, Tennessee
I ordered this protector with the lower addition last year and wore it through the season and took several good shots with it on. No problems. Very comfortable. Not heavy for hard shell vest. Dries quick after a hot day. You can spend more but I can't see why you would. Go ahead and get the Bicep extensions. I just ordered mine to add on. Found out the hard way, during post season play last summer that $13 bucks ain't bad for that add on!!