Basketball Referee Equipment
Find Quality Brand-name Basketball Refereee Uniforms, Shoes, Gear And Apparel.
Ump-Attire.com, The #1 Online Destination For Officials' Sporting Goods, Has Everything You Need From Shirts, Pants, Whistles, Jackets And Other Attire.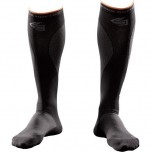 Tim C., Columbia Station, OH
These are excellent socks----not ordinary athletic socks, but I have worn them and have found my legs feel much fresher and not nearly as tired after contests. They are worth every penny.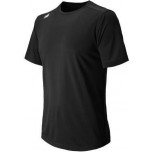 Brandon H., Sevierville, TN
Look good. Feel good. That's the simple truth with this product. I sweat a lot, and my comfort level wearing this shirt is enhanced without a doubt. Moisture wicks away from my body keeping me cooler which is what a shirt like this is designed to do. It is also a very professional looking undergarment. In a tournament, during a break I can wear it and allow my umpire shirt to properly dry.