Football Referee Uniform and Equipment Essentials for New Officials
Jul 5th, 2023
Congratulations! You made the decision to be a part of the football referee family. What comes next? What will you need? We're here to help get you started.
As a football official of 12 years, these are my product recommendations for you as a brand new referee.
Referee Uniform
Your football referee uniform consists of a Cap, Shirt, Pants or Shorts, Belt, & Shoes.
Referee Cap
You will need a Black cap with White Piping. A white cap is reserved for the Head Referee while the rest of the crew wears Black with White Piping.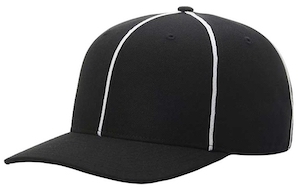 Referee Shirt
We recommend the Smitty 2" Stripe "Elite" Short Sleeve Football Referee Shirt to start. There are other shirts with stripes of different widths - 1" or 2 1/4". As you work games and join different leagues, you can add to your stripe width selection. As the season turns colder, reinvest your game fees into a Smitty 2" Stripe "Hybrid" Cold Weather Football Referee Shirt.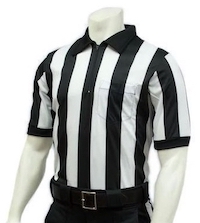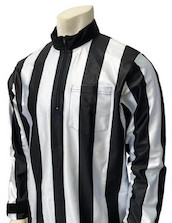 Referee Pants or Shorts
Starting out in football when the weather is still nice, the Smitty Warm Weather Athletic Fit Black Football Referee Pants will keep you cool and comfortable. If your season moves along into late fall when the weather is a little more unpredictable, Smitty Foul Weather Athletic Fit Black Football Referee Pants serve to keep you dry and better protected from the elements.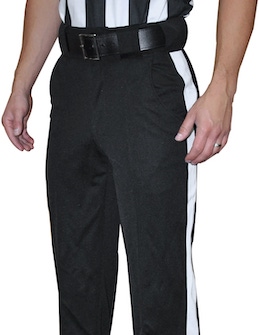 Some early season leagues may allow shorts. Check with your referee supervisor to see what is preferred.
Helpful Hint: All referee pants come unhemmed. Before your first game, have your pants hemmed by a local tailor.
Belt
Don't forget about the belt. A referee's belt is wider than the standard dress belt to carry the weight of your accessories without rolling over. We offer both Genuine and Patent Leather 1 ¾". For proper fit, it is recommended to go 2" to 4" larger than your pants size.

FielD Shoes
Wearing quality footwear will make those long games feel like a walk in the park. A referee's shoe should provide you with traction and grip for grass or turf in all conditions. The 3N2 Reaction Referee Shoes feature a nubby outer sole for traction at a cost effective price.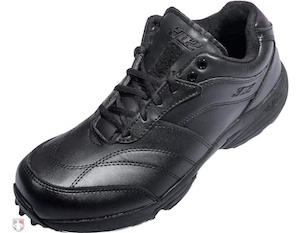 Football Accessories
You will need a whistle, throw down bag, down indicator, and a penalty flag. These items are essential to properly officiating and calling infractions.
Summary
It can be overwhelming knowing you need to make such a large initial investment to start your referee career, but you will have the peace of mind knowing you are well outfitted and looking your best. As you continue to progress and work more games, reinvesting your game fees in your referee equipment and uniforms will allow you to continue to rise through the ranks and score the top assignments.
About the Author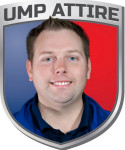 Support Specialist, Pro Umpire School Graduate and Umpire, Football Official & Basketball Referee Brandon Lawson