Football Referee Equipment
Football Referee Uniforms, Gear, Equipment, Shoes & Apparel For College, High School And Youth.
Easy-to-Shop The Best Selection With Real-time Inventory, Expected Delivery Dates, A FREE Shipping Offer And FREE No-hassle Returns On Everything* Including Football Referee Shirts, Pants, Caps, Whistles, Flags, Bags, Down Indicators And More.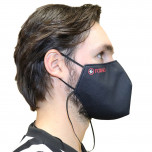 Gregory S., El Paso, TX
The mask works as advertised. It would be nice if it came with a Fox 40 whistle as well. The adjustable ear straps are awesome! The neck lanyard is a little long but by far this is the best mask I have found to use for officiating basketball and football.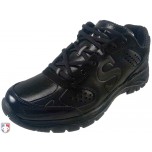 Jaeme L., Riverside
So far, good referee shoes. It could be wider.