Football Referee Equipment
The Best Selection Of Football Referee Uniforms, Gear, Equipment, Shoes And Apparel For College, High School And Youth.
Easy To Shop With Real-time Inventory, Expected Delivery Dates, A FREE Shipping Offer And FREE No-hassle Returns On Everything* Including Officials' Shirts, Pants, Caps, Whistles, Flags, Bags, Down Indicators And More.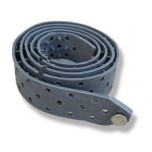 Mark E., Locust Grove, GA
Absolutely love the function of this belt and won't umpire without it! It not only keeps my shirt securely tucked in, the nubs also help keep my pants from sliding down. Very comfortable to wear (I really don't even realize I have it on). Not only do I keep an extra one in my bag, I also have one for wearing with a suit. Highly recommend trying one for yourself.
Steve, Bartlett, IL
Can't do without. Although you do have to replace occasionally as the cushioned mouth grip does start to slip off after a lot of use.