Football Referee Equipment
Football Referee Uniforms, Gear, Equipment, Shoes & Apparel For College, High School And Youth.
Easy-to-Shop The Best Selection With Real-time Inventory, Expected Delivery Dates, A FREE Shipping Offer And FREE No-hassle Returns On Everything* Including Football Referee Shirts, Pants, Caps, Whistles, Flags, Bags, Down Indicators And More.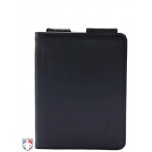 Duncan M., Palm Bay, FL
There's nothing better than an item that does exactly what it is supposed to do and does it well. Easy to write on, fits in the front pocket without showing, and opens without effort even though there are magnets. Doesn't appear to be cheaply made and looks durable.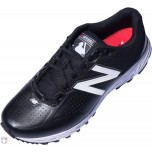 Lee E., Memphis, TN
The New Balance Low Cut Umpire Base Show is awesome! It looks good, and more importantly, it feels good! The cushioning is fantastic, and it's also very easy to clean. I have used many different base shoes over the years, and I have finally found the one I like!