Football Referee Equipment
Football Referee Uniforms, Gear, Equipment, Shoes & Apparel For College, High School And Youth.
Easy-to-Shop The Best Selection With Real-time Inventory, Expected Delivery Dates, A FREE Shipping Offer And FREE No-hassle Returns On Everything* Including Football Referee Shirts, Pants, Caps, Whistles, Flags, Bags, Down Indicators And More.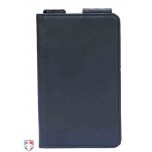 Thad B., Jackson, MS
This lineup card holder has worked great for me so far. The magnets firmly hold lineups in place. The holder is black (neutral), which I like, because I can use it whenever. It's not too bulky, slides right inside the pocket of my ball bag. Durability appears to be good. I have no complaints with this product. I would recommend this product to fellow umpires.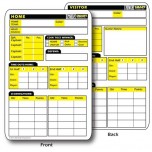 Aaron L., Montgomery, AL
I really like these football referee information cards. They are compact and have a place for any/everything you need to keep up with. My original one has lasted for 2 years now, doing about 6-10 games a week between Aug. and November.