Football Referee Equipment
Football Referee Uniforms, Gear, Equipment, Shoes & Apparel For College, High School And Youth.
Easy-to-Shop The Best Selection With Real-time Inventory, Expected Delivery Dates, A FREE Shipping Offer And FREE No-hassle Returns On Everything* Including Football Referee Shirts, Pants, Caps, Whistles, Flags, Bags, Down Indicators And More.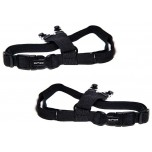 Hamilton C., San Diego, CA
These straps and clasps are clever and comfortable but with a few issues. As an umpire and a referee, I have attempted to use them on 2 weekends and had mixed success. The main complaint is that the clasp attached to my jersey has come undone at times rendering it ineffective. The second difficulty is using it behind the plate as an umpire. Before dressing, I attach the straps to my shirt so that I can just connect the straps to my legs when I put the shirt on. Trouble is, the chest protector makes me so bulky that connecting them with plate gear on is a bit challenging. It can be done, but it's tricky. I'm hoping to get these things figured out because the concept is really good. If the connection to my jerseys works better in the future, I'll up my review to 4 or 5 stars.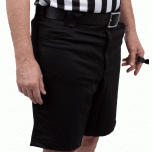 Ryan H., Vancouver, WA
These referee shorts are well-made and fit as advertised. I will definitely purchase these shorts again.