Football Referee Equipment
Find Quality Brand-name Football Referee Uniforms, Equipment, Shoes And Apparel.
Ump-Attire.com, The #1 Online Destination For Officials' Sporting Goods, Has Everything You Need Including Shirts, Pants, Caps, Whistles, Flags, Bags, Down Indicators, And Attire.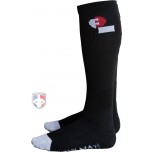 Brian J., Oak Hill, VA
Follow up to my original review - I used these Force3 socks from April to November. These things are pretty amazing. They never ever slid down even doing double headers in the hot summer sun. Excellent job of keeping your legs cool. Highly Recommend! ======================== I normally wear soccer socks at the plate so this is mostly a comparison between the two. Pros: 1) Extremely good job wicking away moisture. 2) Stay up well (had for 5 games so time will tell) 3) Very lightweight and comfortable. Cons: 1) Just a little too short for me. I'm 18" from my heel to the bottom of my knee. These (XL) are about two inches below my knee which means my upper strap is on my skin. Soccer socks go above my knee which protects me from the straps. 2) These aren't as thick as soccer socks so you don't get as much cushioning for your foot. However, since these are thinner they are cooler to wear, it's a trade-off you have to decide.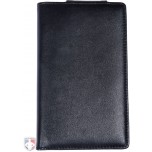 Donna P., Grass Valley, CA
This is, by far, the best lineup holder yet. Longer length makes writing on lineups much easier, the magnets work better than clips, it holds a full-size pen in place nicely without having to use clips, and the over-all construction is going to last a lot longer that the plastic types I have used in the past. Adding a sleeve/slot inside would be my only suggestion.