Football Referee Equipment
Football Referee Uniforms, Gear, Equipment, Shoes & Apparel For College, High School And Youth.
Easy-to-Shop The Best Selection With Real-time Inventory, Expected Delivery Dates, A FREE Shipping Offer And FREE No-hassle Returns On Everything* Including Football Referee Shirts, Pants, Caps, Whistles, Flags, Bags, Down Indicators And More.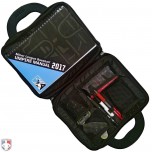 Keith S., Hellertown, PA
Brownlie comes through, AGAIN!!! Outstanding design, just what I need to keep from digging through my umpire bag for small things that get lost in between ball bags and such. Perfect! Thanks for your initiative, and thanks to Ump-Attire.com for carrying it!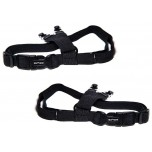 Gerald W., Rineyville, KY
The Neat-Tucks hold my shirt in place but they don't hold the shirt snug and I guess my thighs are too small because I have them adjusted as tight as they will go but they still have slack in them, so I don't wear them much. I have some garters that I wore while I was active duty that work much better.