Volleyball Referee Equipment
Find The Best Selection Of Volleyball Referee Uniforms, Shoes, Equipment And Apparel.
We Make It Easy To Shop With Real-time Inventory, Expected Delivery Dates, A FREE Shipping Offer And FREE No-hassle Returns On Everything* Including Shirts, Pants, Bags, Uniforms, Gear And Other Attire.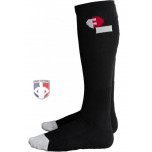 Alex A., SAN FRANCISCO, CA
These new Force3 socks are excellent, even better than the original with a better foot-bed. My feet are very happy!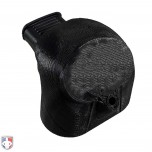 Terri P., Pennsylvania
I think The Whistle Shield is going to be great for a regular Fox 40 whistle. I do not use the CMG but I think it would be fine over the rubber mouth piece too. I like the way The Whistle Shield looks as compared to the whistle bag, but you are not buying for looks. I also think it will be very effective in doing what it is meant to do...and easy to clean. It also gives a neater appearance.