Volleyball Referee Equipment
Find The Best Selection Of Volleyball Referee Uniforms, Shoes, Equipment And Apparel.
We Make It Easy To Shop With Real-time Inventory, Expected Delivery Dates, A FREE Shipping Offer And FREE No-hassle Returns On Everything* Including Shirts, Pants, Bags, Uniforms, Gear And Other Attire.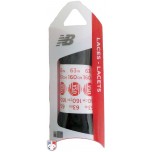 Ryan R., Chicago, IL & Tuscaloosa, AL
You can try to find heavy duty boot replacement laces for your New Balance plate shoes but they wont last as long as these New Balance laces will. You will get on average anywhere from 100-150 games with each pair of shoe laces before they will need to be replaced. I suggest buying 4-6 pairs with each pair of shoes you buy to save money on shipping so you always have replacement laces for the entirety of your shoes life. They're low cost and efficient.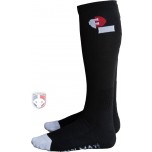 Eric O., Draper, UT
Can't imagine a better sock! First day I wore them I did 6 games over 12 hours and 7 games over 15 hours the next day. Exhausting. I was impressed my feet held up so well and I give a lot of that credit to these socks. I really like how they're thicker in the foot and lighter weight on the calf. They go all the way to the knee so my shin guard straps don't chafe.