About Ump Attire™
You have come to the right place. We offer the best online shopping experience for umpire and referee gear and apparel. Thanks for making us the #1 officials' sporting goods retailer worldwide.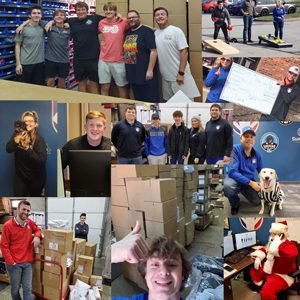 Why US?
OFFICIAL-friendly shopping
Find what you are looking for faster and easier on any device. Sort by popularity, reviews, and price. Know what's in stock and ready to ship. Experience faster checkout or save items to your wishlist.
BEST PRODUCT SELECTION
Not one brand. Not everything under the sun. We carefully choose the best from multiple brands. This gives you the best choice in quality and value. If we don't have it, you shouldn't buy it. Look for one-of-a-kind exclusives. Shop the Brand Stores ».
more product KNOWLEDGE
Become a product expert with extensive product information, images, videos, and customer reviews (over 10,000 and counting). Make easier decisions with buyers guides, blogs, and sizing information.
VIDEOS
Learn more from our Video Library where you find Crew-How-Tos, Official 2-Minute Reviews & more.
CLUTCH (SAME-DAY) Shipping
You order. We ship. Orders with non-promotional shipping are sent same business day if ordered by 2:30 ET (or next day, if after). Know your expected delivery date at checkout to ensure your order arrives in time for your next game. Learn more about shipping.
fREE REturns
Enjoy the industry's best no-hassle 60-Day Return Policy including free returns in the contiguous U.S.
Right call guaranteed satisfaction
We want to get every call right. Receive world-class service through online self-service and prompt, friendly assistance when you need it.
WHO ARE WE (REALLY)?
Ump Attire was one of the first websites for officials' sporting goods. It has grown from just a few umpire-only products to over 900 products in multiple sports. It was purchased by Score 451 Sports, LLC in 2006 and was named a "Top Places to Work in Louisville" by Business First Magazine in 2020 & 2021.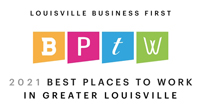 LOCATION
We have a fulfillment center in Louisville, Kentucky, USA, home of the Kentucky Derby and Louisville Slugger. Here, we stock all inventory, ship all your orders, and staff a dedicated customer service team.
STAFF (aka "SHIeld heads")
Our staff includes former and current umpires and referees in umpiring, basketball, and football with over 45 years of officiating experience.
ConfereNce & Association uniform SUPPLIER
In addition to serving individual officials, like you, we serve over 58 groups, conferences, leagues, and associations of sports officials spanning the NCAA, NFHS, and various groups & states. Shop Groups & States Stores ». | Camp & Clinics Schedule ».
COMMUNITY INVOLVEMENT
We believe in making a difference beyond products and profits. We donate approximately 5% of our profits to causes such as Battlefields to Ballfields, Kay Yow Cancer Fund, UMPS CARE Charities, and the Wounded Warriors Umpire Academy. The more you buy, the more we donate. Learn more ».
what others say
Still don't know us well enough?