Wrestling Referee Equipment
Find The Best Selection Of Wrestling Referee Uniforms, Shoes, Equipment And Apparel.
We Make It Easy To Shop With Real-time Inventory, Expected Delivery Dates, A FREE Shipping Offer And FREE No-hassle Returns On Everything* Including Shirts, Pants, Jackets, Bags, Flip Disks And Other Attire.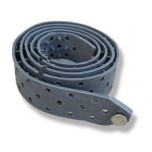 Barry T., MERRITT ISLAND, FL
Stay squared away from the plate meeting until the last out of the game. The same belt worn by MLB Umpires under their pants and around their shirt. Whether in the field or behind the dish, end the game looking as fresh as you did at the plate meeting. You will never have to 're-tuck your shirt or pull up your pants during a game ever again. Never look or feel unkempt or sloppy again. I have been Umpiring for 27 years and this belt is among the best addition to my equipment bag for as long as I can remember. Easy to put on and easy to take off. The rubber nubs keep your shirt tucked tight and keeps your pants from slipping down, even with six balls in your ball bags. I can rotate in the field at full speed and end the game looking as fresh as when it was PLAY BALL Time. You owe yourself to give it a try, you will wonder how you missed this simple tool for so long. I will never walk on to the field without it again. Look Sharp, Feel Sharp, Be Sharp. Wear the Flex Belt.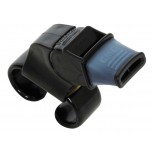 Casey M., Roanoke, VA
This is by far the loudest whistle I have ever used. Good enough for a large stadium.