Wrestling Referee Equipment
Find Quality Brand-name Wrestling Referee Uniforms, Shoes, Equipment And Apparel.
Ump-Attire.com, The #1 Online Destination For Officials' Sporting Goods, Has Everything You Need Including Shirts, Pants, Jackets, Bags, Flip Disks And Other Attire.
Marc Walter, Huntington IN
I have ordered a couple of times now and am very pleased with the product. Unfortunately, I have had to return product on a few occasions because the sizes I ordered did not work for me. This could be my fault but the sizes I ordered went along with the same sizes that I generally choose in stores. It seems that the product sizes run small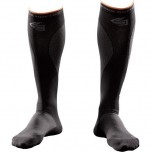 Greg S., Jasper, IN
Best socks ever. I was hesitant due to the price, but man, I am glad I got them. They're kind of a bear to put on, if your legs/feet are damp, but other than that, well worth the money.