Wrestling Referee Equipment
Find Quality Brand-name Wrestling Referee Uniforms, Shoes, Equipment And Apparel.
Ump-Attire.com, The #1 Online Destination For Officials' Sporting Goods, Has Everything You Need Including Shirts, Pants, Jackets, Bags, Flip Disks And Other Attire.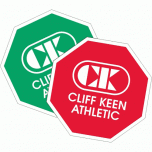 David K., Mililani, HI
For the officials who think it does not matter if the flip disk is round this item will be a lot easier to figure who has choice. No more will you have to chase a disk across the mat. The cut edges stops it in it's tracks. The 3" size is easy to fit into your pant pocket, shirt pocket or even under the wrist bands; thus making access to much easier.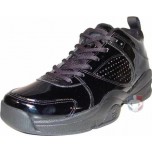 John S., COLUMBIA, SC
The best officiating shoes I have ever worn. I have to say the support this shoe gives, makes it not only good for Basketball, I also use them when I'm doing Softball, Kickball, and Volleyball. They are very comfortable and I am now on my 5th pair. I get loads of compliments for my look from other officials, coaches, and players. Several officials asked for the site and are wearing them now.