All-Weather Pen Featured in Referee Magazine
Mar 29th, 2022
Each month Referee Magazine features a product that is innovative for sports officials.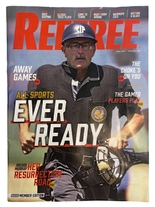 In the April 2022 Issue, Referee Magazine featured the All-Weather Pen by Rite in the Rain. Referee Magazine said,
"Officials are tasked with officiating in challenging climates, such as in the rain, snow and extreme humidity. This all-weather pen can write on wet paper...in freezing temperatures and through the hottest weather."
We are thankful to Referee Magazine for showcasing this Mother Nature defying tool for game note keeping.
If you're a subscriber to Referee Magazine, you'll find the complete feature on page 59.

Not a subscriber? We highly recommend it. Sign up today here.

Video
Tools-in-Action: Rite In The Rain Pen & Information Cards
Keep a clear record no matter the weather conditions! This Black All-Weather Pen keeps ink flowing under water, sub-zero to over 250 degree temperatures, and defies gravity by writing upside down.
About the Author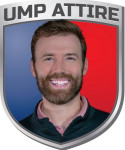 Marketing Specialist, HS & College Umpire Ty Unthank