Lacrosse Referee Equipment
Find Quality Brand-name Lacrosse Referee Equipment, Uniforms, Shoes And Apparel.
Ump-Attire.com, The #1 Online Destination For Officials' Sporting Goods, Has Everything You Need Including Shirts, Pants, Shorts, Caps, Bags, Penalty Flags And Other Attire, Gear And Accessories.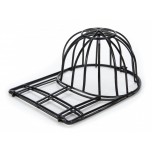 Rick Armour, Dallesport, Washington
My wife bought a cap cage for my work hats. As a contractor, they get very dirty with sweat, sawdust, and drywall mud. She hated cleaning them so if I forgot and wore my 'good' hat, it suddenly became disposable. So I had to buy lots of hats. Now she sprays the spray stuff on them, puts them in the Cage and they come out like new! Now we never have dirty hats anymore. It is easy to use. The boys use it when they want their hats laundered! This is a great product and my wife is happy and it only cost $7.95! Imagine, $7.95 to make your wife happy...it was a no brainier! I highly recommend this product!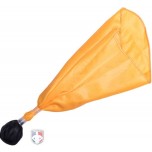 Tommy E., Lexington, KY
Black ball blends with pants...sturdy nylon...holds up well.