Lacrosse Referee Equipment
Find The Best Selection Of Lacrosse Referee Equipment, Uniforms, Shoes, And Apparel.
We Make It Easy To Shop With Real-time Inventory, Expected Delivery Dates, A FREE Shipping Offer And FREE No-hassle Returns On Everything* Including Shirts, Pants, Shorts, Caps, Bags, Penalty Flags And Other Attire, Gear And Accessories.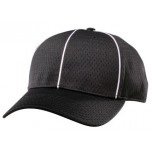 Aaron L., Montgomery, AL
This hat is very comfortable. I wear a 2 for baseball (430s5) with my mask so I went with a 3 and it fits just fine.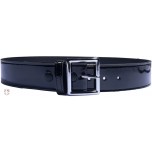 Brian J., Oak Hill, VA
This is without question the gold standard of umpire belts. I have had mine for almost 4 years now and it still looks as good as new. When you show up at the field wearing this it gives the impression that you are a serious umpire. Don't waste your money saving $10 buying the cheaper ones. Trust me, you'll be lucky to get two or three seasons out of them.