Lacrosse Referee Equipment
Find Quality Brand-name Lacrosse Referee Equipment, Uniforms, Shoes And Apparel.
Ump-Attire.com, The #1 Online Destination For Officials' Sporting Goods, Has Everything You Need Including Shirts, Pants, Shorts, Caps, Bags, Penalty Flags And Other Attire, Gear And Accessories.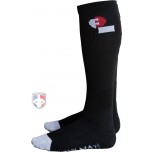 Eric O., Draper, UT
Can't imagine a better sock! First day I wore them I did 6 games over 12 hours and 7 games over 15 hours the next day. Exhausting. I was impressed my feet held up so well and I give a lot of that credit to these socks. I really like how they're thicker in the foot and lighter weight on the calf. They go all the way to the knee so my shin guard straps don't chafe.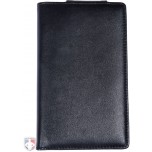 Donna P., Grass Valley, CA
This is, by far, the best lineup holder yet. Longer length makes writing on lineups much easier, the magnets work better than clips, it holds a full-size pen in place nicely without having to use clips, and the over-all construction is going to last a lot longer that the plastic types I have used in the past. Adding a sleeve/slot inside would be my only suggestion.