Force3 Side-by-Side Comparisons: Shoe vs Plate Shoe Bag
Jun 14th, 2016
Umpire Shoe Bag vs XL Plate Shoe Bag
You'll notice the additional 2" in width on the XL plate shoe bag more than the 1" in additional length over the standard shoe bag. These extra inches makes it much easier to pack away your plate shoes, mid-cut umpire or referee shoes or 13-sized or greater any shoes. Oh, you could cram the plate shoes into the smaller bag but it takes some work. Believe me, I've tried. And you are likely to scratch them up in the process.
Both shoe bags feature rip-stop nylon, mesh ventilation (top-right of each) and hand-carry strap.
For specific shoe recommendations by bag, visit the product pages below.
Links to Products: Shoe Bag | XL Plate Shoe Bag
Related Articles
About the Author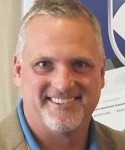 President Jim Kirk
Jim has a heart for sports officials and is a leading expert on umpire gear, safety and apparel. After playing baseball at Centre College, he worked as a high school umpire during the Elbeco shirt years. He became involved in E-Commerce while working on an MBA in the early 2000s and bought Ump-Attire.com in 2006. Jim is proud of Ump-Attire.com's success, staff and support for multiple groups including Minor League Baseball Umpires, Minor League Baseball Umpire Training Academy, the Wounded Warriors Umpire Academy and UMPS CARE, the charity of MLB umpires. He served on the UMPS CARE board of directors and was named their 2015 Ambassador Award recipient.