Smitty Officials Apparel Named the Supplier of 5 NCAA Championships
Mar 2nd, 2019

This is BIG news! Smitty is now the officiating uniform supplier of 5 NCAA Championships. This includes the College World Series and Final Fours.
You will see Smitty uniforms and their signature "S" logo on championship officials starting in 2019 in these sports:
Baseball
Basketball
Football
Lacrosse
Softball
About Smitty
If you don't know who Smitty is, you should. They have only become the largest officiating apparel manufacturer in the world. More State High School Athletic Associations use them over anyone else. We rely on them for all the levels we serve including Minor League Baseball.
Smitty is based in Canton, Ohio where many of their products are made on-site. Founded by retired NBA Referee Joe DeRosa, they are family-owned and operated.
Congratulations to Joe and the Smitty crew for all of your hard work! This is truly deserving.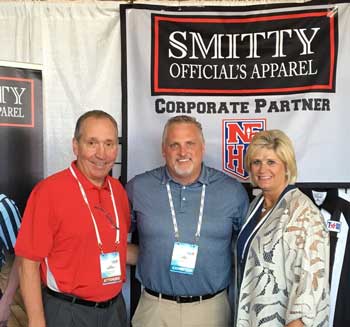 (Joe, myself, and Joe's wife Patti)
The Smitty Store
Visit Our Official Smitty Store and wear the brand worn by more championship officials.
Related Articles
About the Author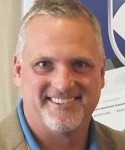 President Jim Kirk
Jim has a heart for sports officials and is a leading expert on umpire gear, safety and apparel. After playing baseball at Centre College, he worked as a high school umpire during the Elbeco shirt years. He became involved in E-Commerce while working on an MBA in the early 2000s and bought Ump-Attire.com in 2006. Jim is proud of Ump-Attire.com's success, staff and support for multiple groups including Minor League Baseball Umpires, Minor League Baseball Umpire Training Academy, the Wounded Warriors Umpire Academy and UMPS CARE, the charity of MLB umpires. He served on the UMPS CARE board of directors and was named their 2015 Ambassador Award recipient.