Caribbean World Series Umpires Showcase Their Skills in San Juan
Feb 9th, 2020
Umpires for the Caribbean World Series represented their countries of Dominican Republic, Mexico, Puerto Rico, Panama, Columbia and Venezuela.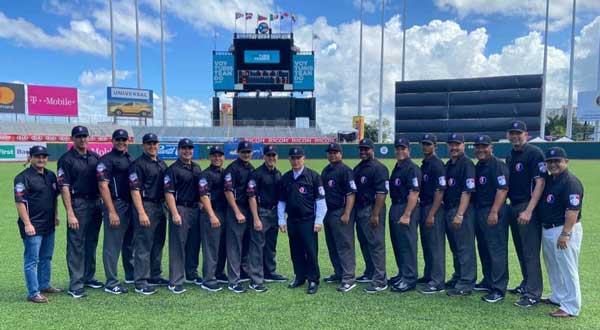 From left to right
Jorge Bauza - Director
Delfin Colon
Juan M Rodriguez
Ruben Ramos
David Arrieta
Ivan Mercado
Jesus Lopez Miller
Kelvis Velez
Juan F Puello - Commissioner
Daniel Rubio
Kelvin Bultron
Edwin Hernandez
Hardlen Acosta
Jorge Davila
Carlos Rey
Emil Jimenez
Miguel Hernandez - Assistant to Director
Not in Picture - Ramon de Jesus Ferrer
We are proud to sponsor the Caribbean World Series and their umpires for the 4th year.
Related Articles
About the Author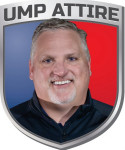 President Jim Kirk
Jim is a leading expert, educator and author on umpire gear, safety & appearance. After playing baseball at Centre College, he worked as a high school umpire. He became involved in E-Commerce while working on an MBA in the early 2000s and bought Ump-Attire.com in 2006, He eventually led it to the leading umpire gear & attire retailer worldwide, a "Best Places to Work in Louisville" honor in 2020 & 2021 and a National Association of Sports Officials (NASO) Preferred Vendor. He maintained a long-standing relationship with Minor League Baseball Umpire Development & Training Academy for 10 years. He serves as an adviser to UMPS CARE Charities, the charity of MLB umpires, served as a 2-term board of director from 2012-2018, and was named their 2015 Ambassador Award recipient. A supporter since the inception of the Wounded Warrior Umpire Academy, he was named to their Board of Directors in 2020.