Spring Cold Weather Provides Challenges for Umpires & Players
Apr 23rd, 2013
It's baseball season again and while half of the country is enjoying sunshine and warm temps, part of country is still dealing with snow, ice and cold weather.
On April 5th in Chicago, the Chicago White Sox and the Seattle Mariners played in temperatures in the low 30's. In fact at the first pitch it was a mere 34 degrees, tying the record for the coldest game time temperature the Mariners had faced since 1988.
Those freezing or just above freezing temperatures can create risks for umpires and players. Risks can include increased injuries, particularly muscle pulls and strains. Players and officials may have trouble staying loose and keeping muscles warmed and ready for action.
To protect yourself follow these tips:
Utilize heaters in the dugouts when you can
Move around when you have the opportunity to stay loose
Layer up your clothing so you can add or take away layers as needed if the weather changes.
What pointers do you have for officiating in frigid temperatures?
To read more about what officials and players can do - read this article:
http://www.bellinghamherald.com/2013/04/05/2954032/mariners-greeted-with-chilly-temperatures.html
Related Articles
About the Author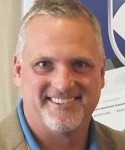 President Jim Kirk
Jim has a heart for sports officials and is a leading expert on umpire gear, safety and apparel. After playing baseball at Centre College, he worked as a high school umpire during the Elbeco shirt years. He became involved in E-Commerce while working on an MBA in the early 2000s and bought Ump-Attire.com in 2006. Jim is proud of Ump-Attire.com's success, staff and support for multiple groups including Minor League Baseball Umpires, Minor League Baseball Umpire Training Academy, the Wounded Warriors Umpire Academy and UMPS CARE, the charity of MLB umpires. He served on the UMPS CARE board of directors and was named their 2015 Ambassador Award recipient.