Techniques for a Seamless Umpire Helmet Removal
Aug 6th, 2013
We asked our Facebook Fans and fellow umpires "Are you skilled at wearing an umpire cap under your helmet? Please enlighten us as to how you pull it off." Here are their tips for seamless helmet removal so you can look like a pro out there!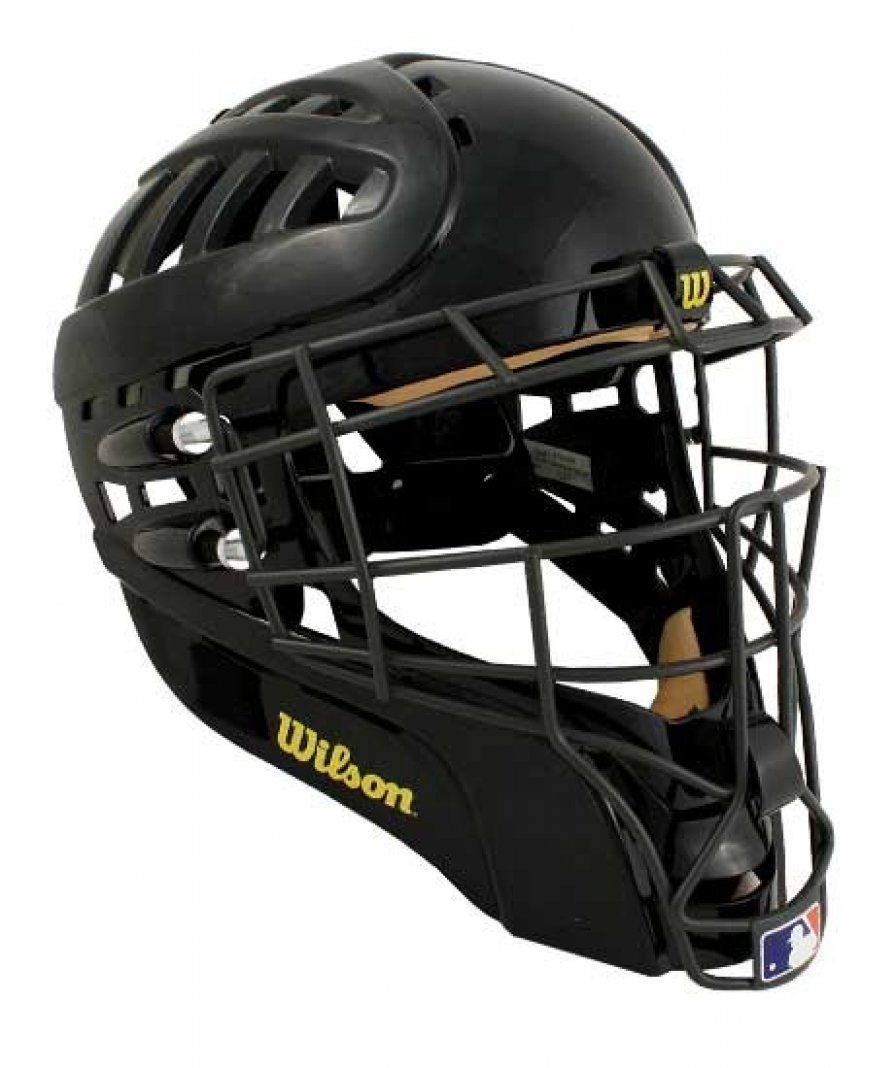 Bill Knowles - I wear a tight "fitted" 4 seam cap...then out and up works every time. Anyone take offense at the TV commercial featuring an umpire wearing his cap backward? That looks so stupid and unprofessional!
Tom West - With my left hand
Jim Church - Wearing the beanie/plate hat helps.
Chris Boyd - I have worn one for about 7 or 8 years now. I can wear a 4 or 6 seam hat with my mask. The other night I actually wore a 8 seam on accident and was still able to get the mask on and off with no problem. Had a couple little issues with my mask pushing down the bill to the hat a little bit but I got use to it. The hockey style mask has saved me a couple different times.
Patrick Stark-StonefishI - wear a black swim cap under my Wilson Helmet
Kaleb Devier - Out and up. It becomes second nature very quickly.
Cindy Angus Dale - I can't take my helmet off with the hand my indicator is in, hands not big enough. Frustrating. And although I can wear my 4 stitch underneath, every time I take my helmet off, the cap comes off. . Is lame. Often wear an under armor beanie underneath. Keeps the sweat out of my eyes.
Joseph Lopriore - I don't wear a hat underneath, not required where we umpire.
Troy Starr - With the flick of the wrist.....
David Birdsell - When I earned my first ASA fastpitch national in 2010 it was required. Have used it ever since.
Glen Cameron Day - When I wear a hat, I always remember when you pull your mask off pull it away from your face and that seem's to work for me!
Bobby Shelton - I still love the cap and mask. It keeps my gray hair covered.
Shay McGhiey - I've used Under Armour skull caps since I got the shock FX... cold weather caps of course in cool weather which we see here in Illinois through April
Tony Salazar - I can wear either a 4 or 6 stitch under my helmet. It just took a little adjusting to get them to work. I have worn it for several years and it has saved a few times including the first time I wore it in a Men's FP game.
Kurt Adkins - I would love to have me one of those hockey helmets especially the one that can take a foul ball up to 100 mpr off the bat
Thanks to all who contributed their thoughts and tips!
Related Articles
About the Author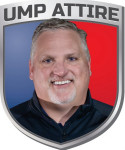 President Jim Kirk
Jim is a leading expert, educator and author on umpire gear, safety & appearance. After playing baseball at Centre College, he worked as a high school umpire. He became involved in E-Commerce while working on an MBA in the early 2000s and bought Ump-Attire.com in 2006, He eventually led it to the leading umpire gear & attire retailer worldwide, a "Best Places to Work in Louisville" honor in 2020 & 2021 and a National Association of Sports Officials (NASO) Preferred Vendor. He maintained a long-standing relationship with Minor League Baseball Umpire Development & Training Academy for 10 years. He serves as an adviser to UMPS CARE Charities, the charity of MLB umpires, served as a 2-term board of director from 2012-2018, and was named their 2015 Ambassador Award recipient. A supporter since the inception of the Wounded Warrior Umpire Academy, he was named to their Board of Directors in 2020.