MLB Umpire Camps 2018 Schedule
May 8th, 2018
MLB Umpire Camps will offer three free, one-day clinics in 2018. The camps offer training for umpires of all levels, from beginners to seasoned veteran umpires. Ump-Attire.com is a proud sponsor of all MLB Umpire Camps events.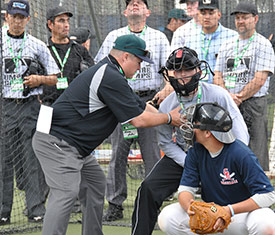 2018 CAMP DATES AND LOCATIONS:
May 19th

– Kansas City, MO

June 23rd

– Charlotte, NC

August 18th

– Houston, TX
Instructional staffs include long-time umpiring greats, such as:
Rich Rieker
Cris Jones
Charlie Reliford
Randy Marsh
Larry Young
Ed Montague
Ed Rapuano
These current MLB Supervisors, along with other pro-instructors will work with candidates on balls and strikes, base work, situation management, and much more!
Each of the 2018 dates will also serve as prospecting clinics. Twenty-two attendees from last year's clinics went on (at no cost) to the MLB Professional Mini-Camp in Ft. Myers, Florida, in December. Ten of the Ft. Myers attendees in 2017 advanced on MLB scholarships to the two professional umpire schools this past January, and they will be beginning their professional careers in 2018. Additionally, over 130 attendees of MLB Umpire Camps have gone on to work in professional baseball since 2006.
MLB Umpire Camps have trained more than 700 military members and 4,000 aspiring umpires overall. Additionally, over 100 attendees of MLB Umpire Camps have gone on to work in professional baseball since 2006. Don't miss your chance to meet and work with some of the best in the game, and see if you have what it takes to work in the Big Leagues!
Visit MLBUC on Facebook at https://www.facebook.com/mlb.camps for clinic times and registration information.
Related Articles
About the Author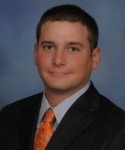 Marketing Assistant, Pro School Umpire Graduate Josh Mann
A native of Chicago, Josh graduated from the University of Arizona with degrees in Economy & Industry and Sports Management. He attended the Minor League Baseball Umpire Training Academy and Harry Wendelstedt Umpire School, umpired in the Frontier Professional Baseball League and worked in the Chicago Cubs Organization. Josh enjoys baseball, hockey, golf and spending time with his dog Wrigley.