Jim Evans Talks About Force3 Defender Umpire Face Mask
Feb 17th, 2015
Former MLB Umpire and head of the Professional Umpire Academy that bears his name, Jim Evans was recently hired as a consultant for Minor League Baseball. I met with Jim this January while at The Umpire School, where we are the Official Supplier. Jim gave me the "insider" view of the Force3 Defender Umpire Face Mask.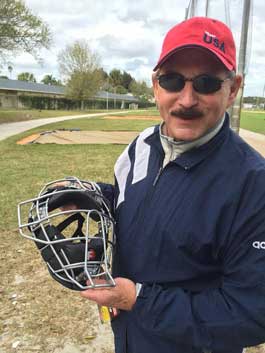 The Force3 Defender solves a need for umpires. Most umpires do not wear umpire helmets that, on average, provide more protection than traditional masks. So instead of designing a next generation helmet that most don't wear anyway, Force3 has designed a next generation traditional mask (actually, there is a Force3 helmet in the development stage). After many years of designing, prototyping and testing the Force3 has developed a truly amazing technological creation!
The Defender umpire mask features a dual-mask system with four zones of padding divided by a support suspension system that reduces force by up to 50% in most cases.
Add in memory foam padding and a lifetime warranty, the Defender is worthy of consideration despite its 29 ounces in weight.
Related Articles
About the Author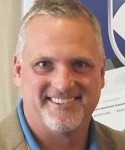 President Jim Kirk
Jim has a heart for sports officials and is a leading expert on umpire gear, safety and apparel. After playing baseball at Centre College, he worked as a high school umpire during the Elbeco shirt years. He became involved in E-Commerce while working on an MBA in the early 2000s and bought Ump-Attire.com in 2006. Jim is proud of Ump-Attire.com's success, staff and support for multiple groups including Minor League Baseball Umpires, Minor League Baseball Umpire Training Academy, the Wounded Warriors Umpire Academy and UMPS CARE, the charity of MLB umpires. He served on the UMPS CARE board of directors and was named their 2015 Ambassador Award recipient.