2018 Arizona Fall League and Arizona, Florida Instructional League Assignments
Sep 5th, 2018
CONGRATULATIONS to the MiLB Umpires that were selected by MLB & MiLB Umpire Supervisors for the prestigious assignments in the MLB Arizona Fall League & the Florida/Arizona Instructional Leagues respectively!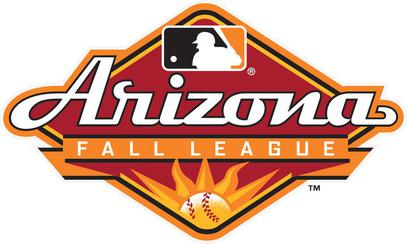 John Bacon
Adam Beck
Blake Carnahan
Nestor Ceja
Bryan Fields
Dan Merzel
Brennan Miller
Bryan Peterson
Jeremie Rehak
Jeremy Riggs
Alex Tosi
Junior Valentine
Jansen Visconti
ARIZONA INSTRUCTIONAL LEAGUE
Brock Ballou
Andrew Barrett
Matt Brown
Sam Burch
Matt Carlyon
Cody Clark
Darius Ghani
Austin Jones
Ben Phillips
Chris Scott
Mark Stewart
Brian Walsh
FLORIDA INSTRUCTIONAL LEAGUE
Jake Bruner
Trevor Dannegger
Nathan Diederich
Ben Engstrand
Mitch Leikam
Kevin Levine
Kevin Mandzuk
Steven Rios
Drew Saluga
Dillion Wilson
Related Articles
About the Author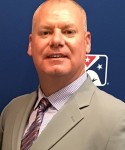 Business Development Specialist, NCAA and Former Triple-A Umpire and KHSAA Basketball Official Scott Kennedy
Scott had a 9-year Minor League Baseball umpire career, rising to the Triple-A level (PCL). He worked multiple league All-Star games, playoffs and championship series plus MLB Spring Training, Arizona Fall League and 2003 Futures Game plate umpire. He is a graduate of the Wendelstedt Umpire School where he instructed for 8 years. Currently, Scott serves as Ump-Attire.com's Business Development Specialist; a Board of Director for UmpsCare Charities; an Instructor for MLB Umpires Camp; a NCAA umpire in the ACC and SEC with multiple NCAA Regionals, Super Regionals and multiple Conference tournaments; and is an umpire clinician nationwide for NCAA conference coordinators. In 2018, Scott was hired as the Supervisor of Umpires for the Mid-South Conference (NAIA). A native of Frankfort, Kentucky, Scott resides in Louisville with his wife Julie and twin daughters, Abigail and Isabella. He also coaches youth sports.