Unequal Uncap Protective FlexShell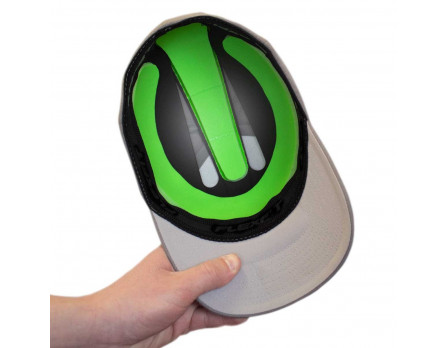 Hover for
larger image
Product Video
Official 2-Minute Review: Unequal Uncap Protective FlexShell
Ty Unthank gives you the inside scoop on the @Unequal Uncap FlexShell for Baseball & Softball Umpires. Get 320-degree head protection under your cap - no one will know you are wearing it!
Official Reviews
April 12, 2021
Fits under your cap and gives you that extra protection. I used the All-Star helmet for years. The Unequal and the Force 3 mask I feel secure and don't have neck and shoulder fatigue. Great product!
Marty D.
Huntington Beach, CA
February 5, 2021
I wore the product last weekend for 4 plate games. Easy to insert and remove from plate cap. Breathable. Partner didn't even know I was wearing it. Enjoyed the peace of mind the extra protection provided me. Inserting the product into your cap does increase the size of your head so you will need to slightly adjust your umpire face mask harness straps to accommodate the increase. The face mask will sit a little bit higher on your face as well. Overall, great product. Thank you for introducing this product. Highly recommended.
October 5, 2020
I am not a HSM guy, and I have always wished for added protection to my head in addition to my mask. I am also somewhat of a traditionalist, and I personally am not a fan of a visible hard cap/helmet. So, I thought I would give this a try. I have found a flex fit works better for me. As others have stated it does take some getting used to, but with a little work and adjusting my mask, it works over it just fine, and I have a little more peace of mind. I really like this option and it is almost impossible for anyone to even know you have it on/under your cap.
Questions About This Product
Q:
I bought the Unequal Uncap, my cap size is 7 1/4 it doesn't sit down on my head no matter how hard I push down. It fits my cap, just not my head. It wobbles and falls off if I turn my head. Should I get the bigger size?
– Joseph Pegoraro
A:

We need to allow more expansion for the Uncap to flex around your head. At 7 1/4 cap size, you are at the top of the range for the S/M, but the L/XL may be too big. Before ordering the next size up in the Uncap, you could try sizing up your umpire cap size to allow the Uncap more room to flex outward and around your head.

– Ty Unthank
Communication & Service Specialist, Pro Umpire School Graduate and Umpire
---
Articles Related To This Product
All-Star Cobalt Line, UMPLIFE, supplemental head protection and COVID-19 Items dominate sports officials' top 10 gear & apparel of 2020.
Trends for all-sports of officiating include COVID-19 Wear & Essentials, Product Storage & Care and Shoes; for umpires, supplemental protection and cup systems.
The NOCSAE standard as it relates to umpire safety is mentioned with advice to follow these 5 steps instead. Hockey style helmets, Skull Caps, Uncaps & the Cryohelmet are all discussed.
*DISCLAIMER: Unequal reduces the risk of head injury as compared to no head protection. Leading medical doctors, PhD's and scientists have concluded that a reduction in acceleration correlates with a reduction in concussion risk. Any player in any activity, game, or sport, can sustain a head injury even with head protection, and that no helmet, pad or Unequal product can prevent concussions or eliminate the risk of these injuries. See full product warning at unequal.com.