Umpire Caps Buying Guide
Feb 2nd, 2023
Umpire caps are available in traditional soft fabric and hard-shell plastic, for additional protection when working the plate.

The right umpire cap to wear is often based on which cap your association or league requires. That typically determines your color choice. See your specific group or state association for logo'd caps and apparel.
Contents: Colors | Fabrics & Materials | Sizing & Fit | Plate or Base | Care

From there, you have different fabrics and materials. Then, your bill-length will be determined by which position you are working, plate or base umpire.
colors
Black or Navy Blue?
Cap color will depend on which shirt color the crew decides to wear. It is not uncommon for umpires to have both black and navy blue caps in their bags. Best practice is to always match your partner's cap color.

Black umpire caps are worn with black umpire shirts or when black is on the shirt collar, side panels, or sleeve trim.

Navy Blue umpire caps are worn with navy blue umpire shirts or when navy blue is on the collar or sleeve trim. Note: Hard shell caps are not available in navy at this time.
FABRICS & MATERIALS
Performance, Polyester, Mesh or Hard Shell Plastic?

Performance caps have fabric that wicks moisture, breathes and repels water. They are available in FlexFit from Richardson or Smitty. The difference between the two brands are Smitty caps are more lightweight and have a honeycomb stitching pattern while Richardson Pulse caps are slightly thicker & more durable.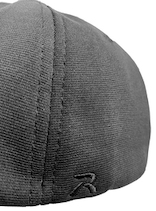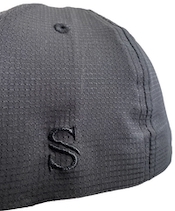 Pulse Performance Smitty Performance FlexFit

Surge Polyester caps (formerly called wool blend but the wool is gone) from Richardson are available as fitted caps only. The Surge Polyester is the warmest fitted cap and therefore best in colder weather. The Pulse Performace is best choice for warmer weather.
A hard shell cap will offer the next level of protection for plate work. The All-Star Cobalt or EvoShield Pro-SRZ Vented Skull Caps have a shorter bill and other features designed specifically for umpires.
SIZING & FIT
Fitted, Flex Fit, or Adjustable?

Fitted caps offer a true-to-size snug fit. They are available in 6 3/4" to 8" in 1/8" increments.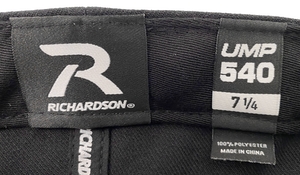 Flex Fit caps can stretch to fit multiple sizes, offering you the most comfort and wiggle room if you are unsure of your specific size.

Richardson Pulse caps feature 2 options: S/M (7-7 1/4") & L/XL (7 1/4-7 5/8")
Smitty Performance Flex Fit caps features 3 sizes: S, M, & L from 6 3/4" to 7 3/4".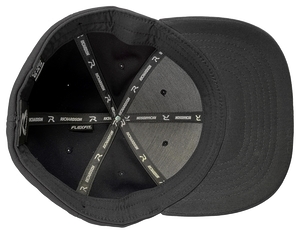 Note: Some argue that it is easier to pull off your umpire mask while wearing a snug, fitted cap. However, with practice, that fitted or flex sizes work as equally well.

Adjustable caps are a good all-around choice. The Velcro strap makes it one-size-fits-all. Therefore, it is best for when you do not know your specific hat size.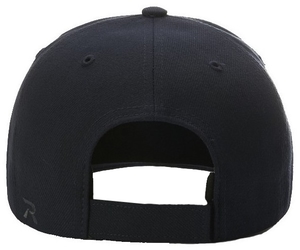 Note: For those sporting a pony tail, this is your option.

See our Fitting Room for more sizing assistance.
plATE OR BASE CAP?
A plate or base cap is based on the length of the cap bill. Cap bill lengths on cloth caps are determined by the number of rows of stitches on the bill. Simply, the more rows of stitches, the longer the bill.

As the plate umpire, wear a 4-stitch cap (4 rows of stitching on the bill). The shorter bill fits best under all mask styles and will minimize interference when removing your mask. See our video on cap removal with your mask.

If you are a rookie, we highly recommend having a 4-stitch combo cap in your bag that works for both the plate and the bases.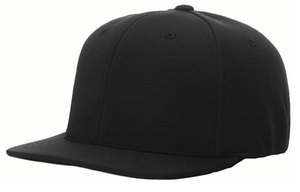 As the base umpire, wear either a 6-stitch or 8-stitch cap based on your preference to shade your face from the sun, providing clear vision. If you can't decide, the 6-stitch cap is the most popular.


Still Unsure?
Let us reassure you that hats typically run true-to-size. However, if the size hat you order doesn't work for you, take advantage of our free return policy.
Care
No matter which brand, style, or fabric, umpire caps collect dirt and sweat more than any other piece of your uniform.

We suggest cleaning your caps by one or combination of these 3 ways:
Store your umpire caps in a cap carrier where they stay crush and dust-free. A cap liner will reduce the amount of sweat collected in the cap fabric.
More information on Umpire Caps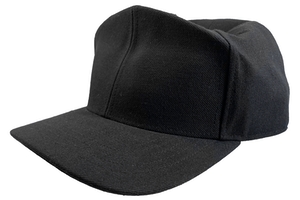 Crew How-To: Crease Your Umpire Cap Just Like the Pro

Use Caution When Wearing a Cap Under Your Umpire Helmet


About the Author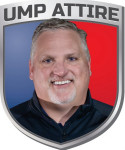 President Jim Kirk
Jim is a leading expert, educator and author on umpire gear, safety & appearance. After playing baseball at Centre College, he worked as a high school umpire. He became involved in E-Commerce while working on an MBA in the early 2000s and bought Ump-Attire.com in 2006, He eventually led it to the leading umpire gear & attire retailer worldwide, a "Best Places to Work in Louisville" honor in 2020 & 2021 and a National Association of Sports Officials (NASO) Preferred Vendor. He maintained a long-standing relationship with Minor League Baseball Umpire Development & Training Academy for 10 years. He serves as an adviser to UMPS CARE Charities, the charity of MLB umpires, served as a 2-term board of director from 2012-2018, and was named their 2015 Ambassador Award recipient. A supporter since the inception of the Wounded Warrior Umpire Academy, he was named to their Board of Directors in 2020.