Website Upgrade: Choosing Your Delivery Date Just Got Easier (and Greener)
Aug 28th, 2017
As a sports official ordering items you need for your next game, you need to know when your package should get there, right?
Now, you'll find it even easier. At checkout, you'll see ALL possible EXPECTED DELIVERY DATES listed for every shipping option (U.S. orders only). See the example below and notice the EXPECTED DELIVERY DATES IN GREEN.
Simply pick the date that best matches your desired shipping option and cost.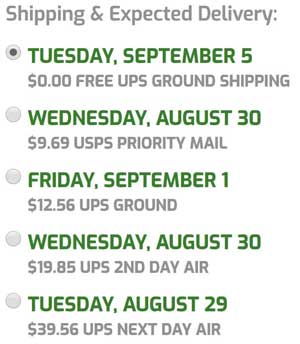 Shop with confidence. Master your arrival time. For everything you need to know about shipping and delivery, see our full shipping policy.
Related Articles
About the Author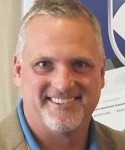 President Jim Kirk
Jim has a heart for sports officials and is a leading expert on umpire gear, safety and apparel. After playing baseball at Centre College, he worked as a high school umpire during the Elbeco shirt years. He became involved in E-Commerce while working on an MBA in the early 2000s and bought Ump-Attire.com in 2006. Jim is proud of Ump-Attire.com's success, staff and support for multiple groups including Minor League Baseball Umpires, Minor League Baseball Umpire Training Academy, the Wounded Warriors Umpire Academy and UMPS CARE, the charity of MLB umpires. He served on the UMPS CARE board of directors and was named their 2015 Ambassador Award recipient.