Hunter Fry and Ty Unthank Brought On Full-Time
Jul 9th, 2018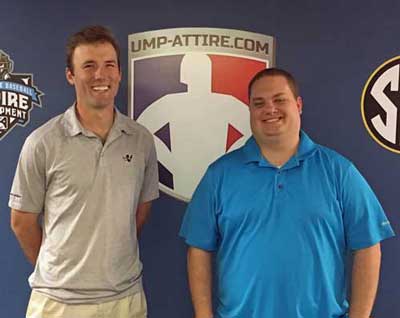 Ty Unthank and Hunter Fry
Both Hunter Fry and Ty Unthank play vital roles in our service and fulfillment process. Hunter, a former basketball referee, and Ty, a baseball umpire, started working for the company part time in 2017. Now, each have been promoted to expanded roles.
Hunter Fry
Hunter's main responsibilities include responding to customer service requests via email and phone as well as processing returned items and issuing credits and exchanges.
He earned a bachelor degree from Eastern Kentucky University in Sports Management. After graduation, Hunter completed an internship with Historic Dodgertown in Vero Beach, Florida (home of MiLBUTA). He has 7 years of experience on the court as a former high school basketball official. Hunter is an avid sports fan with his favorite teams being THE Ohio State Buckeyes, Kentucky Wildcats, New York Yankees and the Cincinnati Reds.
Ty Unthank
Ty can usually be found in the warehouse, making sure each order is picked, packed and shipped accurately and on time. He takes great pride knowing a product he has packed is being used on a field or court across the country and world-wide. Ty will also support the service staff and interact with all of you on social media.
A native to Louisville, Kentucky, Ty found his passion for umpiring while pursuing a firefighting career. He would go on to attend the Harry Wendelstedt School for Umpires and the MiLB Umpire Training Academy. The instruction received at these schools lead to a spot in the Northwoods Baseball League as well as other umpiring opportunities nation-wide. He now umpires baseball in Kentucky and Southern Indiana and enjoys taking in Triple-A baseball at Slugger Field.
We are thrilled that both Hunter and Ty have embraced more involved roles and are now with us full time! Having staff members with a connection and passion for officiating gives our growing customer base another reason to trust us as the leading authority for sports officials.
Related Articles
About the Author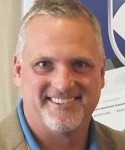 President Jim Kirk
Jim has a heart for sports officials and is a leading expert on umpire gear, safety and apparel. After playing baseball at Centre College, he worked as a high school umpire during the Elbeco shirt years. He became involved in E-Commerce while working on an MBA in the early 2000s and bought Ump-Attire.com in 2006. Jim is proud of Ump-Attire.com's success, staff and support for multiple groups including Minor League Baseball Umpires, Minor League Baseball Umpire Training Academy, the Wounded Warriors Umpire Academy and UMPS CARE, the charity of MLB umpires. He served on the UMPS CARE board of directors and was named their 2015 Ambassador Award recipient.