Staffer Ty Unthank Completes MiLB Umpire Training Academy
Feb 13th, 2018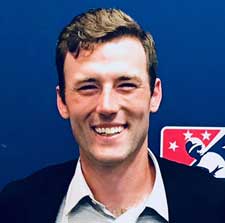 When Ty Unthank started as a warehouse crew member this fall, he was already registered to attend the MiLB Umpire Training Academy in 2018.
It is not unusual for us to have pro umpire school graduates on staff. We now have 3 - along with Brandon Lawson and Josh Mann. Unique to Ty was that he attended DURING his tenure with us. The others had attended BEFORE they came on board.
While Ty was not offered the opportunity to chase his dreams as a MLB umpire, we are selfishly glad to have him back after missing him for the duration of the 4-week course.
From here on out, when your package arrives on your doorstep, there is a good chance that Ty carefully put it together for you.
For more information about the MiLB Umpire Training Academy, where we have been a proud sponsor 7 years, visit their website: www.milbumpireacademy.com
UMPIRE BIO: Ty Unthank has been umpiring since 2013. He has umpired high school baseball in Florida (FHSAA), the Northwoods League and AA Spring Training. He also is a graduate of the Wendlestedt Umpire School and plans to umpire college and high school baseball in Kentucky and Indiana.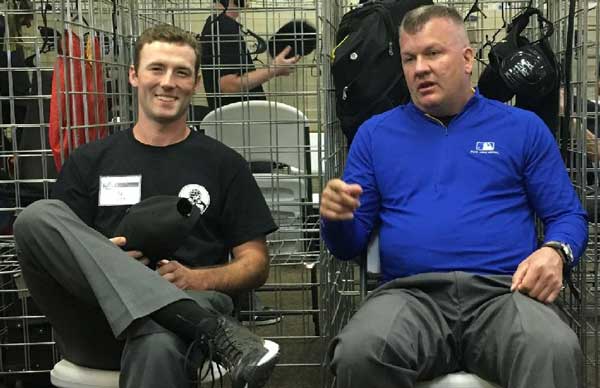 (Ty with MLB World Series Umpire & Crew Chief Jeff Nelson)
Related Articles
About the Author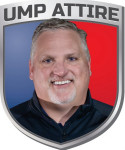 President Jim Kirk
Jim is a leading expert, educator and author on umpire gear, safety & appearance. After playing baseball at Centre College, he worked as a high school umpire. He became involved in E-Commerce while working on an MBA in the early 2000s and bought Ump-Attire.com in 2006, He eventually led it to the leading umpire gear & attire retailer worldwide, a "Best Places to Work in Louisville" honor in 2020 & 2021 and a National Association of Sports Officials (NASO) Preferred Vendor. He maintained a long-standing relationship with Minor League Baseball Umpire Development & Training Academy for 10 years. He serves as an adviser to UMPS CARE Charities, the charity of MLB umpires, served as a 2-term board of director from 2012-2018, and was named their 2015 Ambassador Award recipient. A supporter since the inception of the Wounded Warrior Umpire Academy, he was named to their Board of Directors in 2020.