The Best Umpire Base Shoes
Jun 2nd, 2021
The easy choice for best umpire base shoes, in most cases, are the New Balance's V3s. Let's present each winner with your needs in mind for "BEST UMPIRE BASE SHOES".
Looking for information on Umpire Plate Shoes? Find that here.
"I NEED A Mid-Cut BASE SHOE"
New Balance has the only options in mid-cuts (the MUM950s). These are great for the support that many of you need.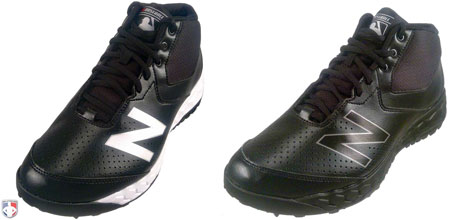 "i need a wider width"
Umpires have wider feet, at least on average, than other sports officials. New Balance base shoes have more wide (2E) and extra wide (4E) options. The only other brand to offer a 2E is 3n2.
"I want the best all-around base shoe with features made specifically for umpires'
New Balance listens to input from MLB umpires and from us (which includes input from all levels). Changes made from input over the last 3 years include 3 things near and dear to umpires' hearts: 1) More comfort due to a memory foam midsole and insole, 2) 60% less mesh for easier cleaning, and 3) A change in traction for better a multi-directional response regardless of surface. Read the summary of all the improvements to the New Balance V3 base shoes here.


Below are the reasons you might pick another brand as your best umpire base shoes.
"i want an all-black shoe"
As New Balance's "ALL-black" shoe has silver in the logos and a white MLB logo on the tongue, the best "true" all-black umpire base shoe is from Smitty. Smitty's Umpire / Referee Field Shoes have an embossed black "S" and have solid features to boot. These include support, comfort, durability, easy cleaning and multi-directional in an all-black shoe.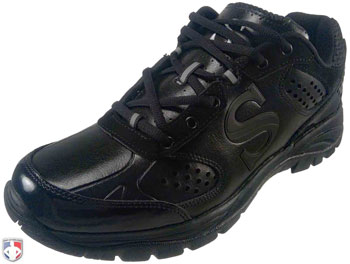 "I HAVE SMALL FEET. MOST BASE SHOES available DON'T FIT ME."
3n2 is your best best. If you are size 6-7.5 (men's) or 7.5-9 (women's), consider the 3n2 Reaction Turf Low-Cut Field Shoes.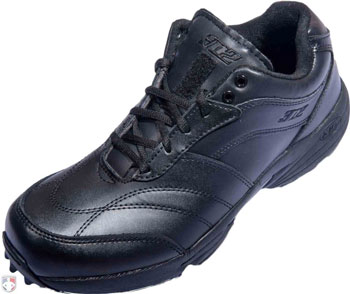 If you are anything less than a 6 size men or 7.5 women, we recommend the 3n2's MOFO Trainer in black/white (available at 3n2sports.com).
"I Don't Like Wearing What Everyone Else Wears."
While the umpire uniform is well "uniform", you can express yourself most with your mask choice and with your base shoes. The best choices right now in the "non-uniform" category is the Smitty V2 Black & White Umpire / Referee Shoes and the Under Armour Yard Turfs. They offer great traction on multiple surfaces (turf, grass and dirt), are comfortable and have that black/white color mix most baseball umpires prefer.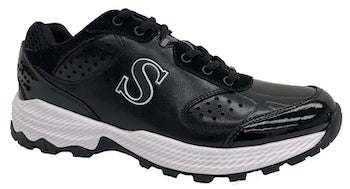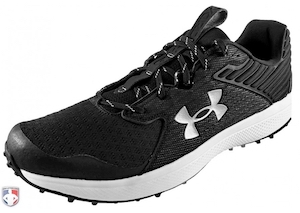 YOUR TURN
Share below. Which shoes do you think are the the best umpire base shoes?
About the Author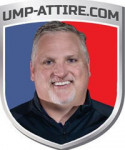 President Jim Kirk
Jim is a leading expert, educator and author on umpire gear, safety & appearance. After playing baseball at Centre College, he worked as a high school umpire. He became involved in E-Commerce while working on an MBA in the early 2000s and bought Ump-Attire.com in 2006, He eventually led it to the leading umpire gear & attire retailer worldwide, a "Best Places to Work in Louisville" honor in 2020 & 2021 and a National Association of Sports Officials (NASO) Preferred Vendor. He maintained a long-standing relationship with Minor League Baseball Umpire Development & Training Academy for 10 years. He serves as an adviser to UMPS CARE Charities, the charity of MLB umpires, served as a 2-term board of director from 2012-2018, and was named their 2015 Ambassador Award recipient. A supporter since the inception of the Wounded Warrior Umpire Academy, he was named to their Board of Directors in 2020.