What Pants Do MLB Umpires Wear? Jim Dishes Full Scoop
Aug 16th, 2022
MLB umpires, starting with the 2022 season, are wearing Smitty Poly Spandex Umpire Pants in Charcoal Grey.
Notice the next time you watch a game. You will see Smitty's pants in traditional pleated and even newer flat fronts.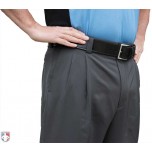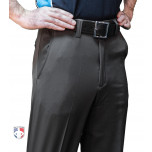 INITIAL ON-FIELD TESTING 2019
Not shared previously, MLB almost switched to Smitty pants for the 2020 season. Smitty had just launched the first umpire pants made with poly spandex fabric late in 2018. We worked with MLB to field test the Smitty Poly Spandexes on 2 crews in 2019. The feedback was overwhelmingly positive. The majority of each crew preferred the poly spandex pants to the poly-wool pants they had been wearing.
PREVIOUS (PRE) TAILORING PROCESS / FECHHEIMER
At the time, MLB required a process to take a number of measurements of each umpire each January. A pair would then be tailored piece-by-piece to those exact measurements to be completed and delivered in time for the start of the season. We recommended MLB to tailor completed pants after-the-fact instead. They stuck to tradition, and we (and Smitty) balked at what we thought we be too difficult and too risky a task for us to pull off during our non-MLB customers' main busy season.
MLB went with Fechheimer instead to make custom-made poly-spandex pants that season.
NEW (Post) ALTERATIONS PROCESS / SMITTY 2022
Scroll forward 3 years later. Under new decision-makers, MLB made the call to simplify and expedite the umpire pant outfitting process. Ultimately, they went with the same Smitty Poly Spandex Umpire Pants, field tested previously, that many of you wear. They then sent pairs to each umpire in their waist size to have them hemmed and altered, if desired, to their measurements.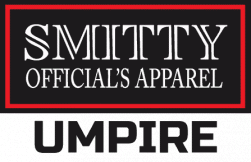 WHY WE DO NOT TITLE THEM "MLB" PANTS
You won't find us referring to the Smitty Poly Spandex Pants as "MLB" pants as there is no MLB logo on the pants, nor is there any license to use their trademark designation.
Related Articles
About the Author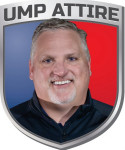 President Jim Kirk
Jim is a leading expert, educator and author on umpire gear, safety & appearance. After playing baseball at Centre College, he worked as a high school umpire. He became involved in E-Commerce while working on an MBA in the early 2000s and bought Ump-Attire.com in 2006, He eventually led it to the leading umpire gear & attire retailer worldwide, a "Best Places to Work in Louisville" honor in 2020 & 2021 and a National Association of Sports Officials (NASO) Preferred Vendor. He maintained a long-standing relationship with Minor League Baseball Umpire Development & Training Academy for 10 years. He serves as an adviser to UMPS CARE Charities, the charity of MLB umpires, served as a 2-term board of director from 2012-2018, and was named their 2015 Ambassador Award recipient. A supporter since the inception of the Wounded Warrior Umpire Academy, he was named to their Board of Directors in 2020.