Umpire Josh Mann Hired As Marketing Assistant
Mar 31st, 2017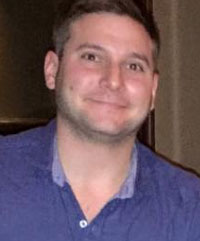 We are excited to announce the addition of Josh Mann to the Ump-Attire.com team as our Marketing Assistant. His unique business and officiating background will make him an important asset to our staff.
Despite his young age, Josh has not been afraid to travel and explore new opportunities. A native of Chicago, he traveled to the University of Arizona where he completed a Bachelors Degree in General Studies of Economy and Industry and a Sports Management minor. As explained to me, "Tucson with its weather was the best place to go to school and to umpire". While there, he worked in the Arizona Community College Athletic Conference (ACCAC) and Tucson Baseball Umpire Association.
I first met Josh in 2013 in Vero Beach, Florida when he was a student at The Umpire School - now the Minor League Baseball Umpire Training Academy. While we were there serving as official supplier, I talked to Josh often about umpire equipment, uniforms, and other trends in the industry. How interesting it is to me now that we'll be doing that each day in his new role. (Add another pin on Josh's map in Daytona Beach where also attended the Wendlestedt Umpire School.)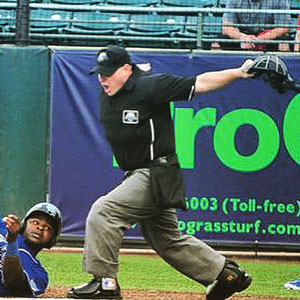 Josh's training eventually led him to new frontiers. He served in the Frontier Professional Baseball League as an umpire and then with the Chicago Cubs in Mesa, Arizona where he was responsible for game day operations, group ticket sales and facility tours at their spring training facility.
Josh and I renewed our umpire-gear-related conversation at a NCAA Umpire Clinic in Chicago this past January where we had a display. I learned that he was then serving as a supervisor for the highest-grossing Play It Again Sports franchise in America. I couldn't help but wonder "with your background, education and sense of adventure, would you ever consider working with us?"
You now know that answer, and I am excited that Josh, his skill set, adventurous ways and his dog Wrigley moved from Chicago to Louisville to join our crew.
Here, he'll be focused on all aspects of our growing E-Commerce business including sales, service, order fulfillment, inventory management, marketing and research. Welcome aboard Josh!
Related Articles
About the Author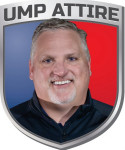 President Jim Kirk
Jim is a leading expert, educator and author on umpire gear, safety & appearance. After playing baseball at Centre College, he worked as a high school umpire. He became involved in E-Commerce while working on an MBA in the early 2000s and bought Ump-Attire.com in 2006, He eventually led it to the leading umpire gear & attire retailer worldwide, a "Best Places to Work in Louisville" honor in 2020 & 2021 and a National Association of Sports Officials (NASO) Preferred Vendor. He maintained a long-standing relationship with Minor League Baseball Umpire Development & Training Academy for 10 years. He serves as an adviser to UMPS CARE Charities, the charity of MLB umpires, served as a 2-term board of director from 2012-2018, and was named their 2015 Ambassador Award recipient. A supporter since the inception of the Wounded Warrior Umpire Academy, he was named to their Board of Directors in 2020.