3N2 Reaction Field Umpire / Referee Shoes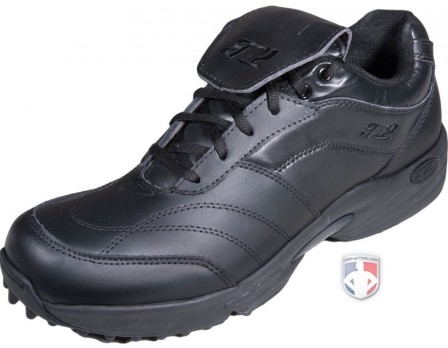 Hover for
larger image
Customer Reviews
Average:
January 29, 2015
The 3N2 field/base shoe is a very good feeling shoe. The leather is top quality and cleans up and takes polish well. Only negative is the original inner soles are a little hard. Dr. Scholl's solved that problem.
June 21, 2014
Ordered a new pair of shoes at the beginning of the season in order to have two pairs to switch off between. Found these to be extremely comfortable and ending up using them primarily the entire season.
June 13, 2013
The 3N2 Reaction Field Shoe runs extremely narrow and small. I ordered a 11 D width, and the shoes that arrived fit more like a 10. I would consider ordering a EE width and an 11 1/2 but would be really concerned how they would fit. Best advise buy shoes where you can try them on
Chuck
Columbia, South Carolina
February 15, 2012
I wore these shoes during softball games last season and purchased the basketball shoes for this season. They are THE LIGHTEST shoes I have ever worn. I was concerned about them holding up for an entire season, but they were magic. They clean up easy and are as comfortable as any shoe you will buy. Definitely, my shoe of choice.
March 29, 2010
The shoe is a very good product. They are comfortable to wear for hours on both natural and plastic turf fields. The pricing is reasonable. Would like to see some of the technology this company uses in its athletic shoes make its way to the umpire shoes line. The shoe is easy to keep clean though I would prefer a patent leather version.
Product Blog Posts
Choosing the right referee shoes is not just about a good fit and a durable pair. Selecting the right amount of traction can help prevent lower extremity injuries.
You invest in your Umpire shoes - make them last by taking care of them properly.