Tips from Umpires Who Switched to a Helmet
Mar 11th, 2014
We recently asked our Facebook Fans to tell us why they switched to an umpire helmet vs. a mask. Here is what they had to say:
Chad McWilliams - I secretly wanted to be a professional goalie in the NHL. But don't know how to skate.
Louis Santoni - Because after 3 concussions from Foul Balls I listened to my Doctor who said "You can either be a vegetable or go home and eat your vegetables with dinner".
Kyle Steve - It is safer and with my history of concussions it will save my health for the future
Mike Fonseca - Better vision
Matt Tisler - I wear one when I play goalie for hockey - and if it can stop a 100 mph slap shot it can stop a 100 mph fastball. Better vision and fit - it feels lighter on the head.
Bob Hicks - I like it, used it for the past 10 years (after seeing my partner in SD get his ear ripped half off), the vision is so much better.
Rod Norton - Protects the top of my head.
Justin Kilishek - It's 2014...it just looks better!
Greg Attaway - I too believe it is safer (a bit more cumbersome to carry/hold) and being the cheapskate I am I save on buying a plate hat
Gary Barnhart - couple of good concussions. You can wear a cap underneath...either a two stitch or a four stitch a 1/4 size smaller
Robbie Salmon - Because umpiring HS in a NYC bird cage can be very painful!!!
Chad Galloway - I took 100 mph fast balls off of both and to me it hurt worse in the Helmet the main selling point for me was how well you could see out of it
Joe Jenkins - ....I got hit in the back of the head by a foul ball off a short backstop. Almost knocked me out.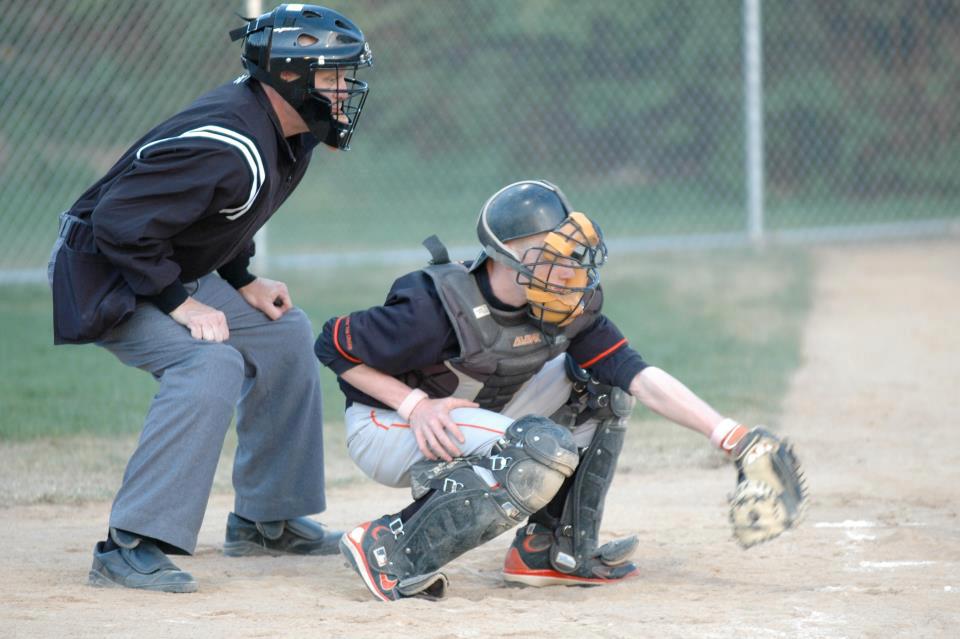 Photo submitted by Skip Chel
Rich Fronheiser - Because I grew tired of ruining hats with my sweat. Not really, but it's the best side effect of moving to the bucket a couple of years ago.
Steven Tripp - I kept mine because I was in a game doing bases when a home plate ump get clocked on a swing follow through right on the side of his head. Down and semiconcious for 30 second. Scary. He was ok but I did the rest of the game from behind the pitcher by myself.
Cindy Angus Dale - Better vision, more comfort. Masks smash my cheeks and then I bite them. Been officiating since 2002 and wore a mask for 2 games. Hockey style helmet since then. Can't count the times it has protected back and top of my head because of weird backstop configurations. Started out with an Easton Stealth catcher helmet. Then went to All-star 2000, 5000 and this year the newest (7500?)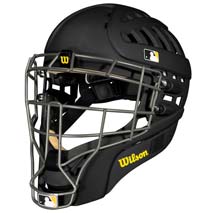 Related Articles
About the Author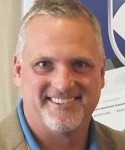 President Jim Kirk
Jim has a heart for sports officials and is a leading expert on umpire gear, safety and apparel. After playing baseball at Centre College, he worked as a high school umpire during the Elbeco shirt years. He became involved in E-Commerce while working on an MBA in the early 2000s and bought Ump-Attire.com in 2006. Jim is proud of Ump-Attire.com's success, staff and support for multiple groups including Minor League Baseball Umpires, Minor League Baseball Umpire Training Academy, the Wounded Warriors Umpire Academy and UMPS CARE, the charity of MLB umpires. He served on the UMPS CARE board of directors and was named their 2015 Ambassador Award recipient.