Use Caution When Wearing a Cap Under Your Umpire Helmet
Feb 18th, 2020
We researched whether each umpire helmet can be worn with an umpire cap. We discovered a safety issue with most helmets and typical umpire bill lengths. Most umpires try to make a cap work under their helmet for appearance reasons despite the lack of need for it.
You can see pics below where bills are exposed, which can result in serious injury if the bill is hit.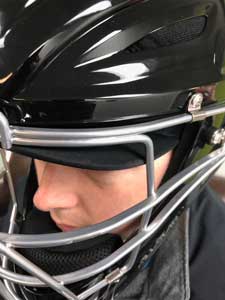 4-stitch cap bill fits under the All-Star helmet but is exposed.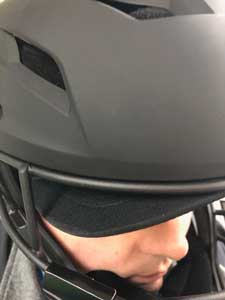 4-stitch cap bill fits under the Wilson Pro Stock helmet but is exposed.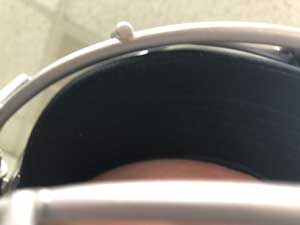 4-stitch cap bill fits under the Wilson ShockFX helmet (no longer available but still out there), is not exposed, but impact can push frame onto bill due to bill/frame closeness.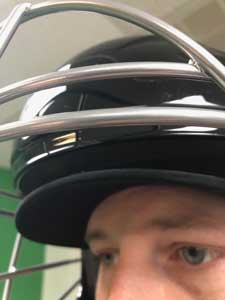 4-stitch cap bill fits under Force 3 helmet and is only one NOT exposed.
If you do plan on wearing a cap under your umpire helmet, we strongly suggest checking to make sure the bill is not exposed to a potential impact.
Related Articles
About the Author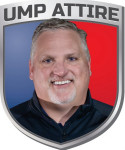 President Jim Kirk
Jim is a leading expert, educator and author on umpire gear, safety & appearance. After playing baseball at Centre College, he worked as a high school umpire. He became involved in E-Commerce while working on an MBA in the early 2000s and bought Ump-Attire.com in 2006, He eventually led it to the leading umpire gear & attire retailer worldwide, a "Best Places to Work in Louisville" honor in 2020 & 2021 and a National Association of Sports Officials (NASO) Preferred Vendor. He maintained a long-standing relationship with Minor League Baseball Umpire Development & Training Academy for 10 years. He serves as an adviser to UMPS CARE Charities, the charity of MLB umpires, served as a 2-term board of director from 2012-2018, and was named their 2015 Ambassador Award recipient. A supporter since the inception of the Wounded Warrior Umpire Academy, he was named to their Board of Directors in 2020.