Keep your Shirts in Top Shape!
Jul 16th, 2013
We asked our Facebook Fans what they do to keep their umpire shirts looking good all season long. Here are their tips!
Lenny Fox - Don't keep them in a bag. Hang them up!
Marcus Dolan - I roll mine...
Nick Gonzales - Make sure they're laying flat. Wrinkle release also comes in handy
Van Gadberry - Freshly pressed on the hanger, I can't stand a sloppy umpire, appearance is a big part of being professional......just sayin.
Coug Rogers - Roll them ... like the military. Also buy a can of Downey's Wrinkle Releaser - keep it in your bag.
Mark C. Nemeskal - I have a garment rack that hangs in the rear of my Honda Odyssey from late March thru late September. I hang EVERYTHING there; pants, jackets, pullovers, shirts, and tees.
Greg Zeglen - Hang up bags for local.....space bags for air travel...
Justin Mann - Hang them up. Pants go to the cleaners to be pressed.
Martin Somers - I installed a garment rod in the back seat of my F150 and hang everything there - shirts, jackets, pants. No clothing in the bag.
Thanks to the above umpires for sharing their pointers on keeping their umpire shirts looking sharp.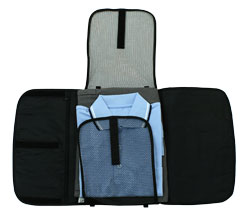 Related Articles
About the Author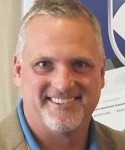 President Jim Kirk
Jim has had a passion for sports since he can remember. After playing baseball at Centre College, he worked as a high school umpire in Kentucky - during the Elbeco shirt years. He became involved in E-Commerce while working on an MBA in the early 2000s and bought Ump-Attire.com in 2006. Jim is proud of Ump-Attire.com's success, staff and sponsorship of various groups including Minor League Baseball Umpires, Minor League Baseball Umpire Training Academy and UMPS CARE, the charity of MLB umpires. He served on their board of directors and was named their 2015 Ambassador Award recipient.