Customers Share Best Practices on Umpire Mask Pads Replacement
Apr 20th, 2016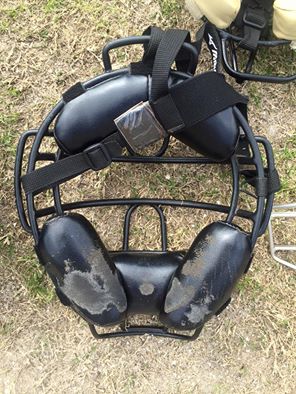 Not sure when to replace your Umpire Mask Pads? We asked fellow umpires to share their thoughts from their years of experience. See the best of the best advice below.
Darryl Beckett
Proper pads aid in concussion perception, lower the risk of neck issues, and so many other injuries. One of the most over-looked piece of umpire equipment.
Kenneth Fitts
Mask pads should be replaced once every other year. Sweat and ultraviolet rays can degrade the integrity of the pads thus making the umpire more susceptible to concussions.
Ray Brownlie
Like any products we use...they must be taken care of and kept clean or they will just get funky. Worn pads may be a safety issue. I look at it this way...you work games and receive payments for your work...invest some of those games fees back into your stuff that keeps you safe.
Joseph Gonzalez
According to Mr. Stubblefield (Medical Director of MiLB Umpire Development), replace once a year.
Jim Traylor
Material inside pads will break down over time, even if no peeling of outer surface. Have to look after ourselves.
Francis Donahue
Old ones that are scratched up need to be updated this season...all part of the professionalism of our trade...looking the part!
‬‬
Sean Holloway
Replace every year due to the ozone in your breath that breaks down the pads.
Kaleb Devier
Definitely replace the pads. Maybe even get a new strap to go with it. If it looks like it could leave black stuff on your face it's time. ‬
Mark Larkin
Replace, the mask is your "power". No one takes you seriously if your power is worn and faded...
Jeremy Slate Smith
New pads prevent slippage.

Justin Matz
Coaches want their players to be looking professional. Disgraceful if the umpire doesn't feel the same way with himself being the commander of the game.
Fred Kester
Replace them before they chafe your face.
Brandon Johnson
Ozone can do a number on pads. You have to replace your pads every year.
Damien Bell
...you should look the part as the umpire. Would you wear torn shoes umpiring? No. Look the part and be proud. Save old pads for scrimmages.
Big John Vic
The pads act as another form of protection. If those are worn, not only can a concussion occur, but a jaw injury. Consider the harness as well, if you have duct tape around it, it could use an upgrade.
Summary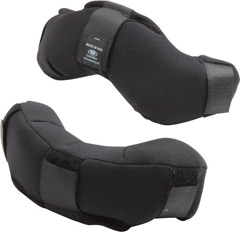 When in doubt, it is probably a good idea to go ahead and replace those umpire mask pads – better be safe than sorry!
If you are considering new pads and want to listen to customers further, over 60% of umpire mask pads purchased are Team Wendy umpire mask pads.
Related Articles
About the Author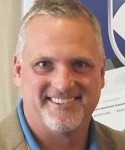 President Jim Kirk
Jim has a heart for sports officials and is a leading expert on umpire gear, safety and apparel. After playing baseball at Centre College, he worked as a high school umpire during the Elbeco shirt years. He became involved in E-Commerce while working on an MBA in the early 2000s and bought Ump-Attire.com in 2006. Jim is proud of Ump-Attire.com's success, staff and support for multiple groups including Minor League Baseball Umpires, Minor League Baseball Umpire Training Academy, the Wounded Warriors Umpire Academy and UMPS CARE, the charity of MLB umpires. He served on the UMPS CARE board of directors and was named their 2015 Ambassador Award recipient.