Fox 40 Whistle Protective Pouch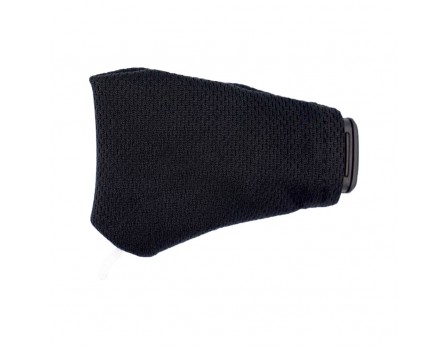 Hover for
larger image
Product Video
Fox 40 Hygienic Whistle Solutions
Additional Video
The Dish: COVID-19 Solutions for Umpires and Referees
Official Reviews
Average:
October 23, 2020
Great idea, but the fabric's too thick and greatly muffles my Fox 40. Sounds very awkward.
October 21, 2020
Seems like a viable item under the current circumstances. Bought to be prepared for what comes next.
October 9, 2020
Ok, this is a great idea but there's gotta be a better way to secure it. You velcro it around the mouthpiece so you basically have to open wide and get velcro and cloth in your mouth to blow or find the sweet spot placement to get your lips on the whistle and then velcro rubs against your lip. And the pouch is oddly shaped and large. I actually repurposed I one for my finger whistle. To do it turn it inside out and find the small flat seam, the end. Carefully cut a few of those threads to open a whistle tip-sized hole. Put a few stitches in to keep it from fraying open. 5-minute job. Flip it back the normal way. Slide velcro end on first to base of whistle and tip through holefold excess material and out loop through the male end of velcro. Voila. Now you can use finger whistle with it. I added a dab of super glue to the edges so it didn't fray.
Questions About This Product
Be the first to ask a question about this product!
Articles Related To This Product
Coronavirus resources and communications for sports officials: Unemployment resources, state-by-state updates, safety best practices and business messages.
Ump-Attire.com & the manufacturer do not make claims that this item will prevent against the spread of airborne viruses. Due to hygiene and sanitary reasons, all sales are final. Non-returnable. Non-exchangeable.