IMPORTANT & URGENT Message for Sports Officials Who Have Lost Games/Money
Mar 20th, 2020
UPDATE 4/15/2020: State by State Unemployment Resources for Sports Officials
Since yesterday, I have been hearing from the NSGA (National Sporting Goods Association), a group of which we are a member. They are spearheading a campaign to ensure that retailers affected by this are included in the coronavirus stimulus bill. I have been sharing that message with all sports officials retailers to contact their representatives and senators.
Here is where your part comes in. I am lucky enough to have a contact in Mitch McConnell's office that I spoke at length with this morning about the impact on not just companies like us, but on the INDEPENDENT CONTRACTORS THAT ARE SPORTS OFFICIALS LIKE YOU.
The bottom line is their office had NO IDEA of the effects that this is having on umpires (and referees) alike. YOU ARE SIMPLY NOT ON THEIR RADAR.
I shared figures of income lost at various levels. Again, they had no idea of any impact, let alone such a large impact at ANY LEVEL youth to college who rely on seasonal incomes.
In their words, "If no one tells us, we don't know".
WHY THIS MESSAGE IS URGENT: They are working on these bills right now - as in today. It was shared that they are genuinely wanting to give relief wherever it is needed. The only problem is they are not aware of you and how you fall in the cracks.
It's time that you spoke up and shared your story about you as an independent contractor and how much you have been affected!
The best way to contact your representative is by contact form. I have provided the links. I wish I had a little more time to create a template for you. (See below for the best I could do at this time)
Here are the links:
FOR HOUSE: You simply enter your zip code and fill out the contact form:
https://www.house.gov/representatives/find-your-representative
FOR SENATORS: Locate on the list here:
https://www.senate.gov/senators/index.htm
(Perhaps: The Coronavirus has had a significant impact on me as an independent contractor in the sports profession. I am a....for the....in... I have had X number of games canceled that amount to X amount of income lost. This income lost has the following impact on me and my family.
I am requesting that Congress provide relief to myself and the independent contractor community that serves sports through the stimulus package being considered. Without sports officials, sports do not exist. Please consider us in your stimulus package, whether through direct payment subsidies and/or low-interest loan opportunities. By doing so, you can ensure that we will continue to be here for sports in the long-term. Thank you for your consideration.)
Related Articles
About the Author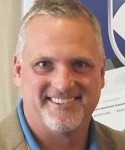 President Jim Kirk
Jim has a heart for sports officials and is a leading expert on umpire gear, safety and apparel. After playing baseball at Centre College, he worked as a high school umpire during the Elbeco shirt years. He became involved in E-Commerce while working on an MBA in the early 2000s and bought Ump-Attire.com in 2006. Jim is proud of Ump-Attire.com's success, staff and support for multiple groups including Minor League Baseball Umpires, Minor League Baseball Umpire Training Academy, the Wounded Warriors Umpire Academy and UMPS CARE, the charity of MLB umpires. He served on the UMPS CARE board of directors and was named their 2015 Ambassador Award recipient.