Mindset for Social Distancing Guidelines from TSEUA President & Assignor John Gallante
Jun 5th, 2020
John Gallante, President & Assignor the Tri-State Elite Umpire Association, provides the best thought leadership on potential preparations for umpires to adhere to social distancing guidelines.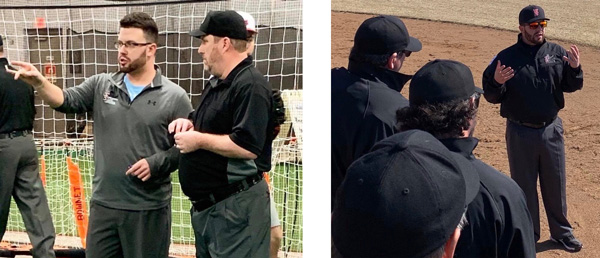 From the TSEUA Facebook page:
"I have received dozens of questions from umpires and leaders of umpiring organizations over the last several weeks about the likelihood of umpires not being able to call balls and strikes from behind the catcher, if it is necessary to even go through these preparations.
Here is my and our organization's outlook:
I don't think anyone knows for certain what the future holds in terms of restrictions on the umpires and the social distancing requirements. With that said and agreed upon, why wouldn't you do your very best to prepare your umpires for any scenario that is a possibility?
The best case scenario is that we work really hard to prepare for the new requirements, draft and finalize an entire new version of two man and three man umpire mechanics, teach and train our umpires the new mechanics and then find out that it was all for nothing. I'm ok with that.
I want umpires to be able to umpire the way they always have, even if that means I wasted a tremendous amount of my time preparing for something that never happened.
I say all this to urge all of you to use the time you have right now to prepare yourself and your umpires for whatever situation may arise when we return to the field.
If I can be of any assistance to any umpire or organization, I would be happy to help."
JG
To hear more from John, visit his YouTube channel.
Related Articles
About the Author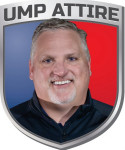 President Jim Kirk
Jim is a leading expert, educator and author on umpire gear, safety & appearance. After playing baseball at Centre College, he worked as a high school umpire. He became involved in E-Commerce while working on an MBA in the early 2000s and bought Ump-Attire.com in 2006, He eventually led it to the leading umpire gear & attire retailer worldwide, a "Best Places to Work in Louisville" honor in 2020 & 2021 and a National Association of Sports Officials (NASO) Preferred Vendor. He maintained a long-standing relationship with Minor League Baseball Umpire Development & Training Academy for 10 years. He serves as an adviser to UMPS CARE Charities, the charity of MLB umpires, served as a 2-term board of director from 2012-2018, and was named their 2015 Ambassador Award recipient. A supporter since the inception of the Wounded Warrior Umpire Academy, he was named to their Board of Directors in 2020.