HOLIDAY SPECIAL: FREE Shipping on $99 Orders + FREE Returns on Shoes and Protective Gear
Dec 4th, 2016
In officiating sporting goods, we are excited to be the first to provide you with FREE returns on protective gear (masks, chest protectors and shin guards) and FREE returns on all officiating shoes.
Add that to FREE shipping on orders over $99, and your holiday shopping is worry-free. There is now no risk to you if one of these protective items or shoes doesn't fit or is just not to your liking.
Good in the Contiental U.S. on select items from these great brands:
3n2
All-Star
Champion
Diamond
Champro
Force3
New Balance
Official Footwear
Reebok
Wilson
Related Articles
About the Author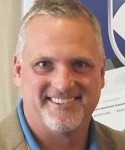 President/CEO Jim Kirk
Jim has had a passion for sports since he can remember. After playing baseball at Centre College, he worked as a high school umpire in Kentucky - during the Elbeco shirt years - as a way to make ends meet. He became involved in E-Commerce while working on an MBA in the early 2000s and eventually bought Ump-Attire.com in 2006. Jim is proud of Ump-Attire.com's success, staff and sponsorship of various groups including Minor League Baseball Umpires, Minor League Baseball Umpire Training Academy and UMPS CARE, the charity of MLB umpires. He served on their board of directors and was named their 2015 Ambassador Award recipient. Jim has also coached youth and middle school baseball 10 years.