A Look Back at the 2017 NASO Summit and MLB Umpire Camp
Sep 13th, 2017
Ump-Attire.com was a proud sponsor of the NASO Summit and MLB Umpire Camp that took place in our hometown of Louisville, Kentucky.
What was significant about this 4-day event was that most of our staff were able to attend. See the video and see it through our eyes.
Video
Company Highlights from the 2017 MLB Umpire Camp & NASO Summit
Related Articles
About the Author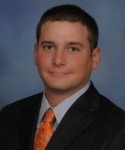 Marketing Assistant, Pro School Umpire Graduate Josh Mann
A native of Chicago, Josh graduated from the University of Arizona with degrees in Economy & Industry and Sports Management. He attended the Minor League Baseball Umpire Training Academy and Harry Wendelstedt Umpire School, umpired in the Frontier Professional Baseball League and worked in the Chicago Cubs Organization. Josh enjoys baseball, hockey, golf and spending time with his dog Wrigley.