Three Simple Practices to Help You Stay in the Game
Jun 12th, 2014
Mark "Stubby" Stubblefield is the medical coordinator for Minor League Baseball Umpire Training Academy and we are pleased to share some of his health and safety tips for baseball and softball umpires today. Here are three simple practices that could help you umpire for years to come and also help out in an emergency.
1. Stretch
Add years to your umpire career by taking a few moments to practice pre-game stretching, as well as post-game stretching. When stretching post game, be sure to utilize the same routine you implemented pre-game. This extra five minutes will add years to your career.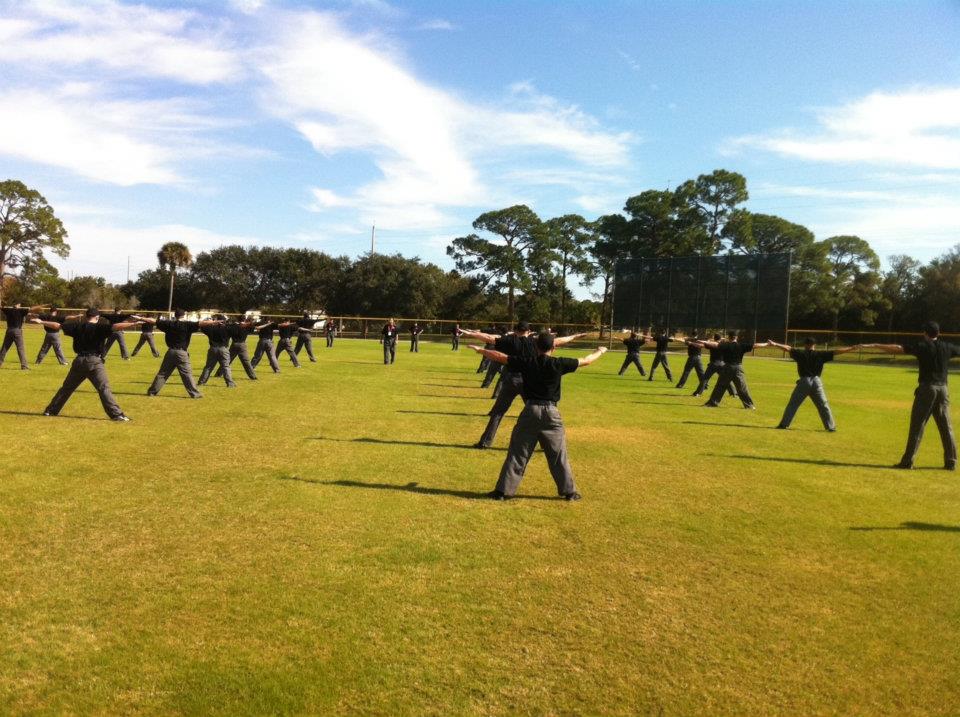 TUS students running drills and warming up!
2. Protect Your Back and Knees
Don't lock in too soon when umpiring the bases. Anytime you bend over and put your hands on your knees, thus locking in, you add pressure on the knees and lower back. In the course of 3 hour game, you're going to do this more than a few hundred times!

Do your knees and back a favor and stay loose a little bit longer between pitches and minimize the added pressure by not locking in too soon.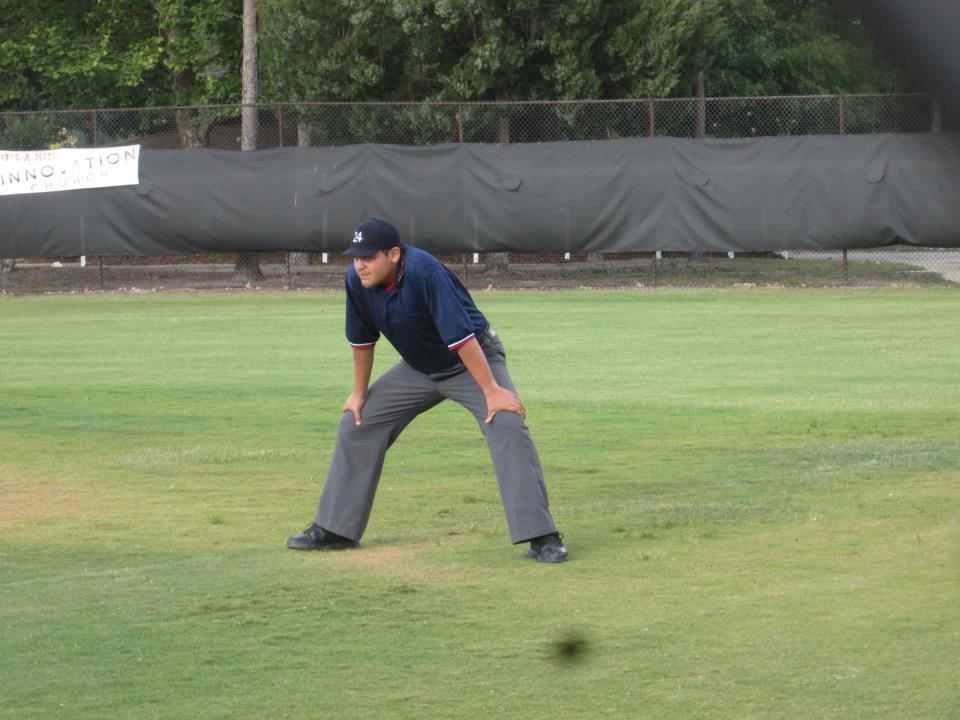 Give you knees and back a break from this position from time to time!
3. ICE Your Phone
ICE stands for In Case of Emergency. So how do you ICE your cell phone? Add a contact to your cell phone with the name "ICE". The entry includes the family member who should be dialed who can respond to medical decisions if you are injured or incapacitated.
Paramedics know to check for ICE entries.
Translation: it could save for your life on the off-chance something happens while umpiring such as a blow to the head, heat illness or other medical emergency. The best practice is to list an ICE1, ICE2 contact, etc.
Thanks to Stubby for these helpful tips! Do you have any techniques or practices to help keep you lose and injury-free while umpiring?
Related Articles
About the Author

Medical Coordinator - MiLB Umpire Training Academy Mark Stubblefield
Mark coordinates the preventative care and injury treatment for MiLB Umpire Training Academy students while offering expertise in fitness, nutrition, health and wellness. He currently works with Minor League Baseball umpires throughout the United States and Canada and joined the MiLB staff in February 2011, after a 10-year career as a certified athletic trainer with both the Cincinnati Reds and Kansas City Royals. He received a Bachelor's degree in Athletic Training from Indiana State University in 2000 and a Master's degree in 2001 from California University of Pennsylvania. The Kansas City, Mo., native is a member of the Professional Baseball Athletic Trainers Society (PBATS) and the National Athletic Trainers Association (NATA).