UMPLIFE Flex Umpire Chest Protector Harness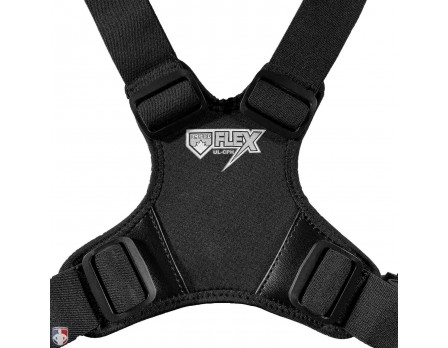 Hover for
larger image
Product Video
How to install your UMPLIFE Flex Chest Protector Harness from Ray Brownlie
Ray, the creator of UMPLIFE products, shows you the secret of installing your Flex Chest Protector Harness.
Customer Reviews
Average:
March 2, 2020
This chest protector harness is amazing. It holds the chest protector in place better than anything I've ever tried. I did long sprints and jumping Jack's and it barely moved an inch. There is so much material on the straps that it will just about anybody with any body type.
February 9, 2020
I just installed my Umplife Flex harness to my Schutt XV chest protector. My chest protector is a 1st version of the XV where the original harness was sewed into the padding. After some careful slot milling into each side collar plate & seam cutting of the old harness, I successfully mounted Ray's beauty. So far it fits great! Right from the get-go it's holding it up nicely over my shoulders. It's surprisingly tight with the doubling of the straps, so be prepared to go looser than what you're currently used to. Great product!
January 14, 2020
I think I have had all of Ray's harnesses over the last several years - but this one is the best! He has taken what has worked so well in all of his previous versions and made what I perceive to be the best umpire harness ever created in this version. Wilson, All Star, Force3 and others have replacement harnesses - but they cannot touch the comfort and fit that your chest protector will have with this harness. If you're thinking of updating, do yourself a favor and get one of these today!
Questions About This Product
Be the first to ask a question about this product!