Bicep Protection for Umpires - Use it or Lose it?
Jun 11th, 2013
Some umpire chest protectors like the Wilson Charcoal Umpire Chest Protector, Diamond Pro and Schutt XV HDX come with added protection for the biceps. Unsure if you need bicep protection or not? We asked our Facebook followers what they thought and they weren't shy with their opinions!
Here's what these fellow umpires had to say:
The majority of umpires simply said "lose it!" and some were more passionate:
Matt Riley - I threw those to a corner of my room the second they came out of the box. I just can't run right with those on and they look stupid hanging out of the shirt. I've never taken a shot there anyway.
JR McNee - Lose it...sure it hurts if you get hit...but you won't get hurt, there is a difference.
Ken Linder - Lose it! from my experience in baseball and softball I have never needed them and it seems like they just get in the way.
Bob Doran - Lose it but wish it was there on the couple of foul balls that get me each year
But the bicep protector did draw some support from the following umpires:
Billy Dunham - Wow. Surprising. I like mine and I guess my sleeves are longer because they don't hang out. I don't recall taking a shot there, but then I've never been hit in the nuts and I'm sure you wear a cup!
Brad Poplin - Thought I didn't need it one game and sure enough, took a shot. Now I keep them, learned my lesson.
Zach Price - Depends on the level of the game. High school and mens league I take shots so use it. Below high school dump it
Joe Halley - Use it and love it
Have an opinion that wasn't shared here? Let us know! And for more information about choosing a chest protectors click here for our CP Buying Guide.

Related Articles
About the Author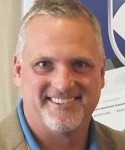 President Jim Kirk
Jim has a heart for sports officials and is a leading expert on umpire gear, safety and apparel. After playing baseball at Centre College, he worked as a high school umpire during the Elbeco shirt years. He became involved in E-Commerce while working on an MBA in the early 2000s and bought Ump-Attire.com in 2006. Jim is proud of Ump-Attire.com's success, staff and support for multiple groups including Minor League Baseball Umpires, Minor League Baseball Umpire Training Academy, the Wounded Warriors Umpire Academy and UMPS CARE, the charity of MLB umpires. He served on the UMPS CARE board of directors and was named their 2015 Ambassador Award recipient.