Appropriate Hem Length: Look Professional and Prolong Your Pant Life
Mar 17th, 2015
Umpires take special care in looking their best on the field. One area that is often overlooked is hem length.

Hem your pants too short, and you are left with an unprofessional "high waters" look.

Too long and the hem of your pants drag on the ground and/or get caught under your shoes. This may make your pants dirty and causes fraying and ripping at the hem. This seriously decreases the longevity of your umpire pants.

Whether talking about dress pants or umpire base pants, the rule of thumb is the same. The back of the pants should almost touch the ground.

With umpire plate pants the same general rule still applies. However, if you have say a 30" hem length in a dress pant or base pants, 30" will be too short for plate pants due to umpire shin guards causing pants to spread out and not hang completely straight.

In general, you could hem your plate pants 1 to 1 1/2 inch longer than your base pants. Best practice, however, is to take your shin guards, plate shoes and pants to a professional tailor, put them on, and then find the best hem. It will vary based on the type of shin guards you wear. Spending a little extra time and money upfront is completely worth it.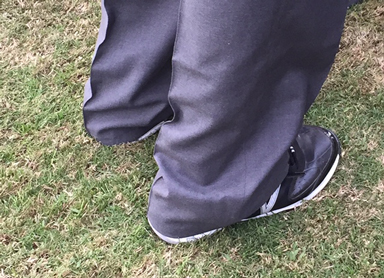 Pants hanging slightly long, causing a messier look at the shoes and could drag the ground.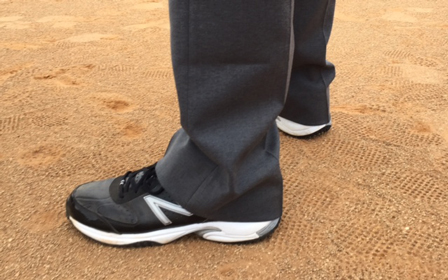 Pants hemmed at proper length provide most professional look without touching the ground.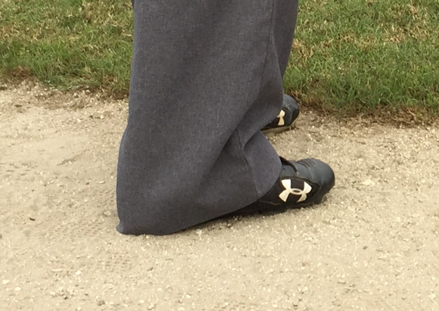 Another example of pants touching the ground.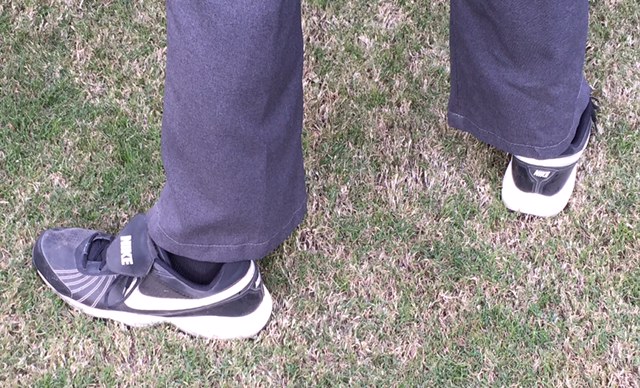 Pants hemmed too short.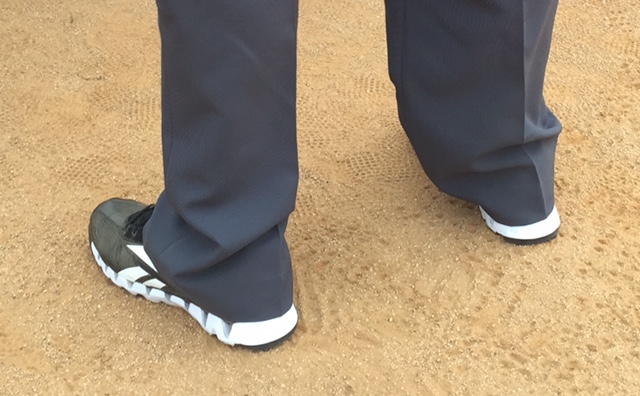 Umpire pants hemmed to proper length resulting in clean, crisp look at shoes.
Related Articles
About the Author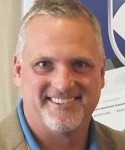 President Jim Kirk
Jim has had a passion for sports since he can remember. After playing baseball at Centre College, he worked as a high school umpire in Kentucky - during the Elbeco shirt years. He became involved in E-Commerce while working on an MBA in the early 2000s and bought Ump-Attire.com in 2006. Jim is proud of Ump-Attire.com's success, staff and sponsorship of various groups including Minor League Baseball Umpires, Minor League Baseball Umpire Training Academy and UMPS CARE, the charity of MLB umpires. He served on their board of directors and was named their 2015 Ambassador Award recipient.