NFL Continues to Use Made in USA Penalty Flags
Aug 3rd, 2011
While at the 2011 NASO Summit, I had the privilege of meeting several members of the NFL Officiating Department, including head of officiating Carl Johnson and Brian Flood, who wears several hats within the department in addition to his title of instant replay assistant.
As is typical of me, I wanted to discuss the NFL uniform. And while the entire uniform is changing from Reebok to Nike soon, accessories including penalty flags that will be thrown at an NFL stadium near you will continue to made by Officials Flags N' Bags, a small Florida based business that also provides our supply of the very same long toss penalty flags to our amateur level officials.
If you've followed along at all, many officials' sporting goods companies have in the past few years changed the design of this ball center flag in an attempt to circumvent patent issues and acquire them at a less cost. One can easily do a quick side by side comparison to see that the original Officials Flags n' Bags flag is a much superior product.
And while this would be a much more exciting article to write saying that the NFL decided to allow us to outfit their entire official's uniform, at least it's nice to see we are on the same page with them on the quality of this one very key item in the officiating arsenal.
Related Articles
About the Author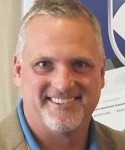 President Jim Kirk
Jim has a heart for sports officials and is a leading expert on umpire gear, safety and apparel. After playing baseball at Centre College, he worked as a high school umpire during the Elbeco shirt years. He became involved in E-Commerce while working on an MBA in the early 2000s and bought Ump-Attire.com in 2006. Jim is proud of Ump-Attire.com's success, staff and support for multiple groups including Minor League Baseball Umpires, Minor League Baseball Umpire Training Academy, the Wounded Warriors Umpire Academy and UMPS CARE, the charity of MLB umpires. He served on the UMPS CARE board of directors and was named their 2015 Ambassador Award recipient.