Want to Be A Member of Our Crew? Newly Created Marketing Assistant Position Now Available
Jan 20th, 2017
For Immediate Release
Ump-Attire.com, #1 online officials' sporting goods retailer worldwide and exclusive supplier, is seeking an enthusiastic full-time MARKETING ASSISTANT to support marketing efforts directed toward maximizing profits and long-term success at its fast-growing, high-paced Internet retail sporting goods business in Louisville, Kentucky.
responsibilities
Assist the marketing department in carrying out its marketing and retail functions
Content management and copy writing
Sales and marketing research, analysis and reporting
Product pricing and positioning support
Online and offline (e.g. print) advertising and promotional support
Must be willing to assist in other departments as needed (in areas such as, but not limited to, customer service and sales, order fulfillment, inventory handling and purchasing)
Requirements
Bachelor's Degree in marketing, management, sports administration or similar
1 year experience in marketing, retail management and/or sports-related administration
Excellent organization, numerical, communication and writing skills
Team and creative minded
Software: Excel, Word, and Photoshop
Sports officiating and/or retail sporting goods background preferred but not required. Pay based on background and level of experience.
If interested, send an email with resume and relevant details to President/CEO Jim Kirk at jimkirk@451sports.com.

Don't know us? Learn more.
Deadline: 2/1/17
Related Articles
About the Author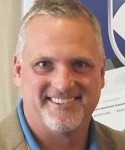 President/CEO of Score 451 Sports, LLC and Ump-Attire.com Jim Kirk
Jim has had a passion for sports since he can remember. After playing baseball at Centre College, he worked as a high school umpire in Kentucky - during the Elbeco shirt years - as a way to make ends meet. He became involved in E-Commerce while working on an MBA in the early 2000s and eventually bought Ump-Attire.com in 2006. Jim is proud of Ump-Attire.com's success, staff and sponsorship of various groups including Minor League Baseball Umpires, Minor League Baseball Umpire Training Academy and UMPS CARE, the charity of MLB umpires. He served on their board of directors and was named their 2015 Ambassador Award recipient. Jim has also coached youth and middle school baseball 10 years.