Jim's Full Speech at NASO Summit's Opening Session in Louisville
Jul 30th, 2017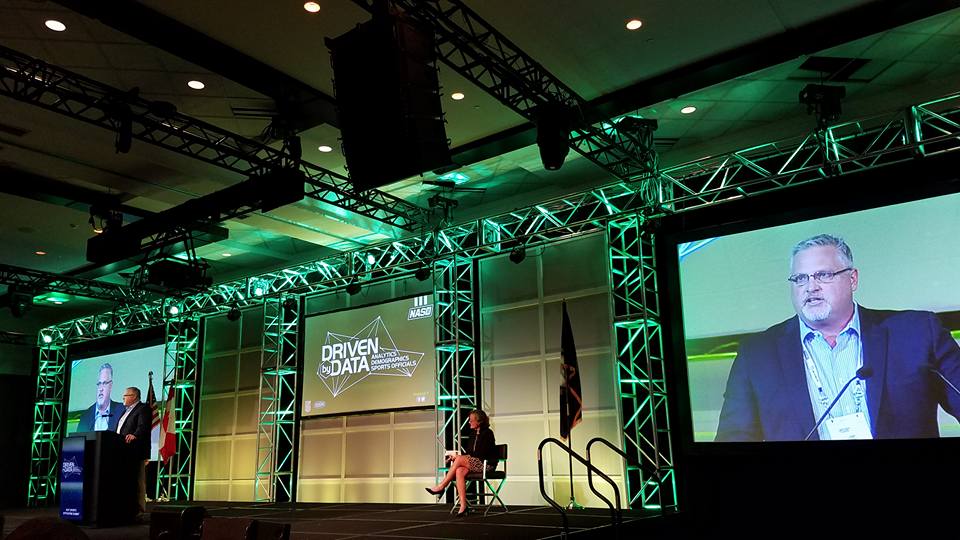 After a few paragraphs intro, below is the full transcript of the speech I gave at the NASO Summit's opening session in Louisville 2017. WHAT...AN...HONOR!
If you didn't know, NASO stands for the National Association of Sports Officials. They are the leading worldwide source of sports officiating information, programs and services.
I was not nervous about the speech all week. I was not nervous about the speech during the speakers' green room planning session just before the event started. I was not even nervous about speaking right before the legendary Jim Host of Host Communications - "at least I didn't have to speak AFTER him", I thought.
But soon after Joan Powell the PAC-12s Coordinator of Volleyball Officials and the night's wonderful and energetic emcee started speaking, it didn't take long for me to realize something I had not realized before. See, from the moment Joan picked up her portable mic, she roamed through the crowd and informally interviewed each NASO board member. The big stage, behind her, sat empty and alone for the more than 20 minutes she effortlessly made it all look.
Translation: I would be THE first to give their speech from the actual big stage.
Lots of speeches were to be given from that stage throughout the next 3 days, from people more well-recognized within the industry than myself. But I was to be the FIRST. Given my Louisville connections and our company's continued sponsorship to NASO and the Summit, I was given the opportunity to do so.
Now, Joan DID introduce me FROM the stage. So technically, she spoke there first. The introduction WAS quite remarkable - maybe too remarkable! The pressure...was...on! Moreover, I had never spoken to the NASO as a group during any of our 10 years as a sponsor and exhibitor. Therefore, I was indeed nervous.
Recognizing that I could still hear my heart beating over the applause of the crowd as I walked to the stage, I thought, "Boy, this better be good."
And it was.
FULL TRANSCRIPT
"Thank you Joan. You know you are doing a great job saying 'Loo-A-vuhl' the correct way.

I am honored to have the opportunity to speak to you at the opening session of the 2017 NASO SUMMIT.

3 years ago at the NASO summit in Grand Rapids, Michigan, we learned that you were coming to Louisville, Kentucky, our hometown.

Our staff and I have been so very excited that you were coming and all want to offer you the warmest of welcomes.

Speaking on behalf of the exhibitors and attendees, I want to thank the NASO staff for your diligent preparation and hospitality. NASO puts on such a great event, and each year it seems to only get better and better.

Reflecting on this year's theme, DRIVEN BY DATA, as a supplier of sports officials sporting goods, I wanted to share some data that reflects the growing complexity of this unique, niche market and of the ever-changing sports officials uniform.

One example you might be surprised to know is, by my count, there are now over 25 different types of pants for baseball and softball umpires!

Think about it. 2 different styles needed for each plate and base work, 3 different colors, 2 different pocket types and 3 different fabrics add up to this growing number of pants on the market. And that's just in these 2 sports!

Another piece of data, there are approximately 80 types of officials shirts!

Considering the sports represented at the Summit, each of their different uniform requirements, colors, stripe patterns, fabrics, short and long sleeve combinations - and that doesn't even include the dizzying array of shirts for high schools, colleges and others with their logo, flag and other specifications.

Often, it takes a village to outfit the sports officials of the world.

Sometimes competitors have to work together. Sometimes companies that primarily work together have to seemingly compete with each other to cover all sports in all locations.

Within the sports community, you know without a doubt that officials are an afterthought. Within the officiating community, officiating uniform manufacturers, distributors and retailers are also often an afterthought as well.

As a leader in this growing complex market, I wanted to take the opportunity to recognize those here in this industry who work in the background to help you look professional and stay safe.

Indulge me for a moment.

If you are here with one of the sports officials gear and apparel suppliers:


Cliff Keen

Fox 40

Gerry Davis

Honig's

Purchase Officials

Smitty

And Ump-Attire.com

Could you ALL please stand to be recognized for everything that you do at this time.

Thank you, enjoy your Summit and your time here with us in Louisville."
For more details on the NASO, visit NASO.org.
Related Articles
About the Author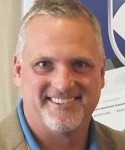 President/CEO Jim Kirk
Jim has had a passion for sports since he can remember. After playing baseball at Centre College, he worked as a high school umpire in Kentucky - during the Elbeco shirt years - as a way to make ends meet. He became involved in E-Commerce while working on an MBA in the early 2000s and eventually bought Ump-Attire.com in 2006. Jim is proud of Ump-Attire.com's success, staff and sponsorship of various groups including Minor League Baseball Umpires, Minor League Baseball Umpire Training Academy and UMPS CARE, the charity of MLB umpires. He served on their board of directors and was named their 2015 Ambassador Award recipient. Jim has also coached youth and middle school baseball 10 years.