We Asked and You Answered - Ball Bag: Prefer 1 or 2?
Jun 24th, 2013
We asked fellow umpires to weigh in on how they wear and use the ball bag. Here are their tips, strategies and pointers!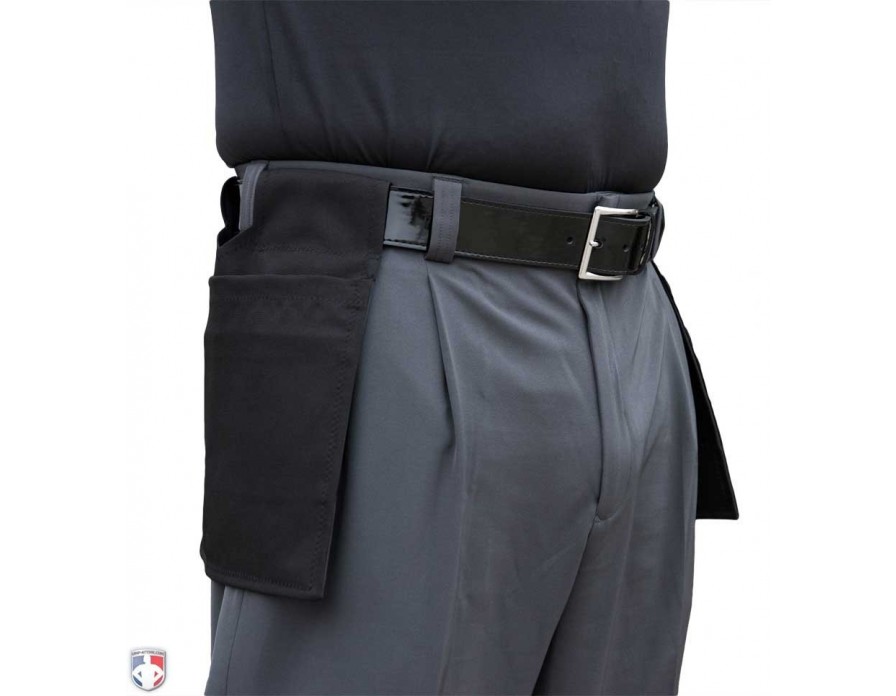 Joe Wortham - *I prefer to wear two. Seems to make me feel more balanced.
Steve Dandy - Two. Start the game with 3 balls - 2 new, 1 used. New ones in the right bag. When a ball is hit out of play, ball in the left bag is transferred to the right one. Ball brought back from out of play goes in the left bag.
Clint Lawson - I use one ball bag at all levels.
Kevin Peters - I've noticed some MLB umpires just go with one bag.
Michael L. Wraa - 2 Bags...If your left handed...especially, it's a time killer with one bag on the right side to pull out ball, transfer hands and then throw it to pitcher
Cory Zacarello - It certainly depends on what level you are working. I totally agree with the 2 baggers comments on professionalism etc. at the NCAA, MILB, and MLB level , but for NFHS, Legion and below there is not much of a need for a 2nd bag, you are lucky to get 5 balls out of high schools in todays economy.
Dan Jeffery - 2 even if they run low. I can't stand having my lineup card holder and plate brush in same bag.
Michael Harman - 2 blue ones...balls in right and indicator and paperwork in the left.

Patrick Stark-Stonefish - 2, the higher the level, the better to have 2 to keep the game moving after foul after foul ball.
Sean Reynolds-Muhammad 1 using 1 makes you look unprofessional, unbalanced and slows the game down. i wouldn't book you after seeing you call with one bag
Mike Sliwinski - 3....gotta cover up the horrible belt loops on the back of the GD pants

Brad Thede - I tend to keep baseballs in my ball bags. Indicator in front left pocket of pants, wood handled plate brush in back right pants pocket, line up and sharpie in shirt pocket

Trevor Patton- Went to the Reds farm team Dayton Dragons tonight, and the plate ump used one ball bag. He never ran out of balls and still looked pretty professional. Plus, besides the handful of us who are ever at a game at one time, I'd be willing to bet most people don't even notice not care whether he's wearing one or two.

Roger Boyington - Always two. I agree that I am rarely given enough balls to fill one up but, it does look better.

Aaron Seefeld - For those of you wondering why the gray ball bags, back in the late 90's, MHSAA required the bags to match the pants. Not sure of it's the same now or not.

J.E. Henthorn - Always two. Balanced and never gray. Those should be outlawed

Michael Keil - high school games 1. I rarely get more then three balls per game. College games I use 2.

Ross Herda - 2. The normal stuff, baseballs, and since I use Ultimate bags I keep keys and my cell phone--on vibrate...never take it out during game but after witnessing what I have on the field I want phone capability. Also has clock for those games w time limits etc

There you have it - it seems 2 is preferred by most but there are a few using one or as many as three!

Related Articles
About the Author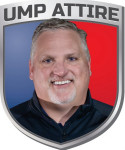 President Jim Kirk
Jim is a leading expert, educator and author on umpire gear, safety & appearance. After playing baseball at Centre College, he worked as a high school umpire. He became involved in E-Commerce while working on an MBA in the early 2000s and bought Ump-Attire.com in 2006, He eventually led it to the leading umpire gear & attire retailer worldwide, a "Best Places to Work in Louisville" honor in 2020 & 2021 and a National Association of Sports Officials (NASO) Preferred Vendor. He maintained a long-standing relationship with Minor League Baseball Umpire Development & Training Academy for 10 years. He serves as an adviser to UMPS CARE Charities, the charity of MLB umpires, served as a 2-term board of director from 2012-2018, and was named their 2015 Ambassador Award recipient. A supporter since the inception of the Wounded Warrior Umpire Academy, he was named to their Board of Directors in 2020.