Ump-Attire.com is Now Mobile-AWESOME!
Jul 28th, 2015
We are very excited to announce that Ump-Attire.com has taken the customer experience to a whole new level with the new responsive capabilities of our website. We've gone from mobile-friendly to mobile-AWESOME!
Simply put, no matter what device you use (computer, laptop, tablet or phone- vertically or horizontally), the website responds to give you an optimal viewing and interaction experience. This platform gives a greater ease of use for our customers, particularly those who use their phones for shopping on the go. After just a few clicks through our easily navigable site, your gear and apparel will be on its way! For busy sports officials, it's a game changer!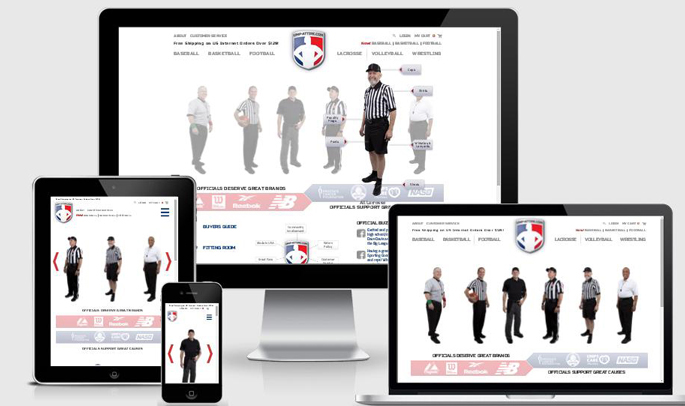 The Ump-Attire.com website "responds" to all devices for an optimal customer experience!
Take a look at the view from the iPhone 6:
Browse by sport with ease...
Quickly find products...
Swipe to see multiple images. Zoom for a closer look. Know in real-time what's in stock...
Read detailed descriptions and reviews...
Securely log into your account and checkout with just a few clicks!
Try out the new responsive capabilities on your favoritie device today! We think you'llbe impressed and know why customers are saying that Ump-Attire.com is mobile-AWESOME!
Related Articles
About the Author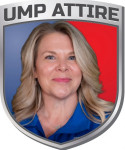 Brand Manager/Marketing Liaison Lori Kirk
New to the Ump-Attire.com Crew, Lori brings a background of educational leadership and writing to the marketing department. As Jim's wife, she has the "inside scoop" on new products and company news. Like Jim, she's an avid sports fan and supporter of officials! When she's not writing blogs or content for our website, you'll most likely find her at a youth baseball/high school softball field cheering on her kids, traveling, reading, volunteering or exercising in the great outdoors.