The Neighborhood Box Score (Community Good Highlighted) - October 2020
Oct 21st, 2020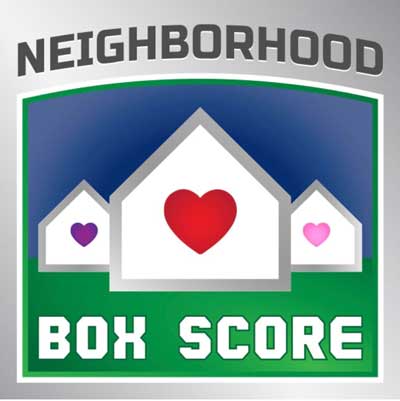 Shining a light on all the good in the community (summarized) for October 2020.

Umps Care Charities
Join the #Coop56Challenge: Challenge yourself, your family and friends to walk/run/hike/bike/anything in support our All-Star College Scholarship in memory of Major League Baseball Umpire #56 Eric Cooper. Details/Register »
MLB Umpire Paul Emmel was named a "Point of Light" by the Foundation started by President George H.W. Bush. Full Story »
The 100-Hole Golf Marathon on 9/14 raised $18,883 with golfers/fundraisers Gary Darling, Dan McGinnis, Scott Taylor, Brenda Bishop & Matt McMahon.

Mid-American Umpire Clinics
Raffle Fundraiser for UmpsCare: The Mid-American Umpire Clinic & Advanced Course run by Jason Blackburn & Chris Coskey respectively raised over $2800 through raffles for umpire gear donated by Ump-Attire.com to go to Umps Care. Full Story & Photos »

Wounded Warrior Umpire Academy
Began Monthly Alumni Zoom Calls with Guest Speaker: This enhances the mission of providing peer-to-peer support for Wounded Warrior Umpires. 1st took place on 9/15 with MLB Umpire (retired) Mike Everitt.

Battlefields 2 Ballfields
Provided 7 complete sets of uniforms for veterans starting out as sports officials in football (4),

basketball (1) and

baseball (2).

NASO (NATIONAL ASSOCIATION OF SPORTS OFFICIALS)
Announced that their liability insurance coverage to include COVID-19 coverage. Learn More »

UMPIRE TRAINING & DEVELOPMENT | Umpire Training Institute | STEEL CITY UMPIRE CAMP

Ump-Attire.com
Broadcasting on 10/26 "A Conversation with MLB Umpire Crew Chief Fielden Culbreth" to highlight his career & charity invovlement on The DISH



Launched #FacklerStrong Bracelet Sales:

Helping Air Force Veteran and Umpire Jason Fackler fight his battle with ALS. 100% of sales will be donated to Jason and his family.

Full Details/Purchase Bracelets »
YOUR TURN
Miss anything good going on in the sports officiating neighborhood? Please share in the comments below.
Related Articles
About the Author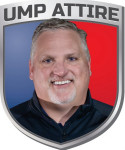 President Jim Kirk
Jim is a leading expert, educator and author on umpire gear, safety & appearance. After playing baseball at Centre College, he worked as a high school umpire. He became involved in E-Commerce while working on an MBA in the early 2000s and bought Ump-Attire.com in 2006, He eventually led it to the leading umpire gear & attire retailer worldwide, a "Best Places to Work in Louisville" honor in 2020 & 2021 and a National Association of Sports Officials (NASO) Preferred Vendor. He maintained a long-standing relationship with Minor League Baseball Umpire Development & Training Academy for 10 years. He serves as an adviser to UMPS CARE Charities, the charity of MLB umpires, served as a 2-term board of director from 2012-2018, and was named their 2015 Ambassador Award recipient. A supporter since the inception of the Wounded Warrior Umpire Academy, he was named to their Board of Directors in 2020.