Hard Shell and Wilson Umpire Chest Protectors Dominate at Umpire School
Jan 20th, 2015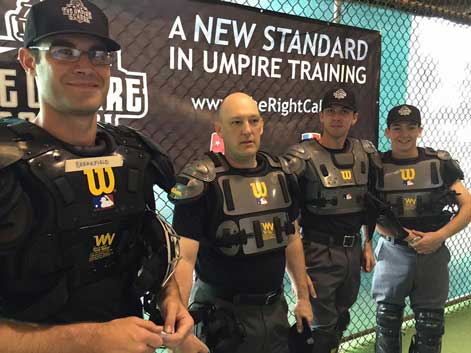 This is the 4th year we've served as Official Supplier to Minor League Baseball's The Umpire School. Each year, I have noticed a higher ratio of hard-shell to soft- shell umpire chest protectors worn in the student population.

My survey found 4 out of 5 students were wearing hard shells during their first day of cage work.

Wilson had the overwhelming share of hard shell umpire chest protectors (almost 3 out of every 4) with the following breakdown among them:

Wilson - 43
Champion - 5
Douglas - 3
Champro -2
V-Sport - 2
All Star - 2
Plus Pos - 1
Unknown - 1

I did not count Wilson Gold vs Platinum vs Charcoal chest protectors. From memory, the ratio was close to 3 Golds to 2 Platinums to 1 Charcoal.
Interesting stuff...
Whether you follow the trend or not with your preference of hard v. soft-shell umpire chest protector, know Ump-Attire.com has you covered with more choices and more brands than ever before.
Related Articles
About the Author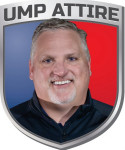 President Jim Kirk
Jim is a leading expert, educator and author on umpire gear, safety & appearance. After playing baseball at Centre College, he worked as a high school umpire. He became involved in E-Commerce while working on an MBA in the early 2000s and bought Ump-Attire.com in 2006, He eventually led it to the leading umpire gear & attire retailer worldwide, a "Best Places to Work in Louisville" honor in 2020 & 2021 and a National Association of Sports Officials (NASO) Preferred Vendor. He maintained a long-standing relationship with Minor League Baseball Umpire Development & Training Academy for 10 years. He serves as an adviser to UMPS CARE Charities, the charity of MLB umpires, served as a 2-term board of director from 2012-2018, and was named their 2015 Ambassador Award recipient. A supporter since the inception of the Wounded Warrior Umpire Academy, he was named to their Board of Directors in 2020.