Fox 40 and More Referee Whistles by Decibel Level
Aug 22nd, 2015
If you are looking for the best referee whistle, let's go with decibel level as an objective criteria.
And the winner is:
Fox 40 Sonik Blast: 120+
Fox 40 Fuziun: 118
Fox 40 Classic, EPIK and Classic Eclipse: 115
Fox 40 Mini: 109
Fox 40 Pearl: 90
Note that a finger or cushioned mouth grip will not affect decibel level.
Related Articles
About the Author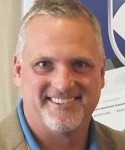 President Jim Kirk
Jim has had a passion for sports since he can remember. After playing baseball at Centre College, he worked as a high school umpire in Kentucky - during the Elbeco shirt years. He became involved in E-Commerce while working on an MBA in the early 2000s and bought Ump-Attire.com in 2006. Jim is proud of Ump-Attire.com's success, staff and sponsorship of various groups including Minor League Baseball Umpires, Minor League Baseball Umpire Training Academy and UMPS CARE, the charity of MLB umpires. He served on their board of directors and was named their 2015 Ambassador Award recipient.