Smitty Long Sleeve Vertical Stripe Umpire Shirt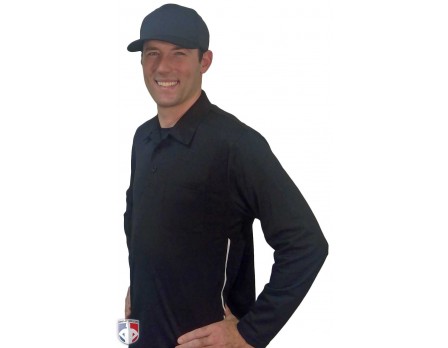 Hover for
larger image
Customer Reviews
Average:
August 15, 2019
Added the long sleeve umpire shirt to my options for the cooler, early spring games that don't require the full jacket.
February 11, 2019
Like all the Smitty shirts this one is also a good quality shirt. My problem with this shirt and the reason I have given it a 2-1/2 rating is the sleeves. The sleeves hang very loose and since they have no stretchy cuff the sleeve length is too long for my 33/34 shirt sleeve length arms. I am planning to take it to a tailor and have either a stretchy cuff added or have the lower sleeve altered to make the fit a bit tighter and better at the wrists. But my question is why do I have to spend that extra money?? Smitty should take care of this issue as I know this has been a complaint about the shirt for a couple of years - just put the ribbed cuff back on the shirt. Oh well - I still like the long sleeve shirt for those cooler days that you don't need a jacket so I put up with these things.
Matthew B.
Manhattan Beach, C
October 2, 2018
I have both Honig's black long sleeve and Cliff Keen navy long sleeve. Honig's buttons small and cheap, length not as long. Cliff Keen material extremely stretchy light. I really like Smitty collar is bigger than Honig's and material length, buttons far superior. Of course I use with long sleeve undershirt in cooler weather.
Questions About This Product
Be the first to ask a question about this product!
Articles Related To This Product
Smitty is now the official uniform supplier for the NCAA Baseball Super Regionals and College World Series. See the official Super Sectional Umpire Uniform here.
Jim gives the scoop on umpire plate coats: why umpires are moving away from them in baseball and what most veterans do instead.
Find out how fellow umpires and referees keep their shirts in top shape all season long.