Lacrosse Referee Equipment
Find The Best Selection Of Lacrosse Referee Equipment, Uniforms, Shoes, And Apparel.
We Make It Easy To Shop With Real-time Inventory, Expected Delivery Dates, A FREE Shipping Offer And FREE No-hassle Returns On Everything* Including Shirts, Pants, Shorts, Caps, Bags, Penalty Flags And Other Attire, Gear And Accessories.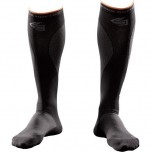 Greg S., Jasper, IN
Best socks ever. I was hesitant due to the price, but man, I am glad I got them. They're kind of a bear to put on, if your legs/feet are damp, but other than that, well worth the money.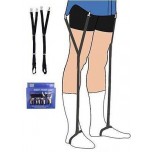 Blake A., Sutter, CA
This product is a great idea in concept, but the delivery is lacking. When I first got the product it worked flawlessly, held the shirt as described and gave me that professional look that we all are after. But, the quality of the clasps is minimal at best. Had a clasp break when attempting to remove it from the shirt. Notified Ump-Attire.com and their great customer service delivered like we all know they do and had a replacement sent to me. This set lasted for a few more games, and low and behold same issue. I love the product when it works, just hate not trusting that it's going to be there when I need it.